It's simple – London Collections Men always kills it, there is something about the over-the-top edge that has the English capital constantly outshining. With hard consideration, we managed to put together our top three favorite Spring/ Summer '16 runway looks from Nasir Mazhar, Bobby Abley and Astrid Andersen
Nasir Maszhar
Hip hop warriors in space is only one way of being able to describe what went down at the Nasir Mazhar show this fashion week. With a remarkable opener showing off an aggressive mask paired with Rastafarian inspired accessories. Never a let down with the impeccable selection of diverse models some of which showed off their very masculine forms and all who absolutely WORKED the mix of camouflage and static prints. Sneaker boots, jet pack like backpacks and monochromatic looks had this show on our top list – yet again.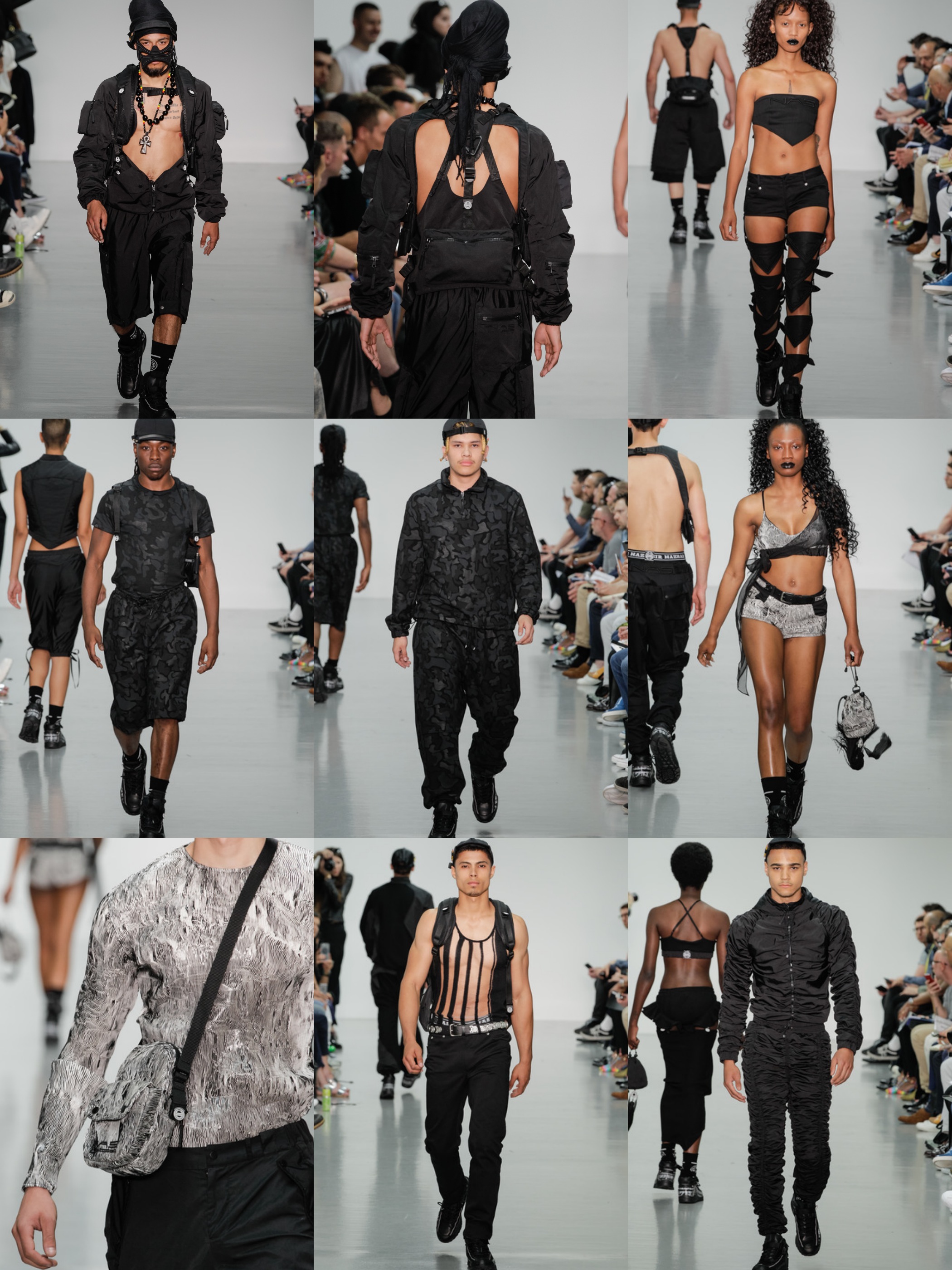 Bobby Abley
Keeping it futuristic, innovative and galactic brings us to our next favorite – Bobby Abley whose bouncy collection was not one to look away from. Bringing the child back in us all with references to Star War- eye catching Chewbacca pieces, "Super Duper Storm Trooper" printed shirts and a "Princess Slayer" ending to the show. The mouth pieces, the glitter and the gold chains showed Abley taking his recognizable street wear to a whole new level. While it may be commercial and poppy we appreciate and praise the direction this young designer is making, the nostalgic prints are bound to be a hit once they hit the stores.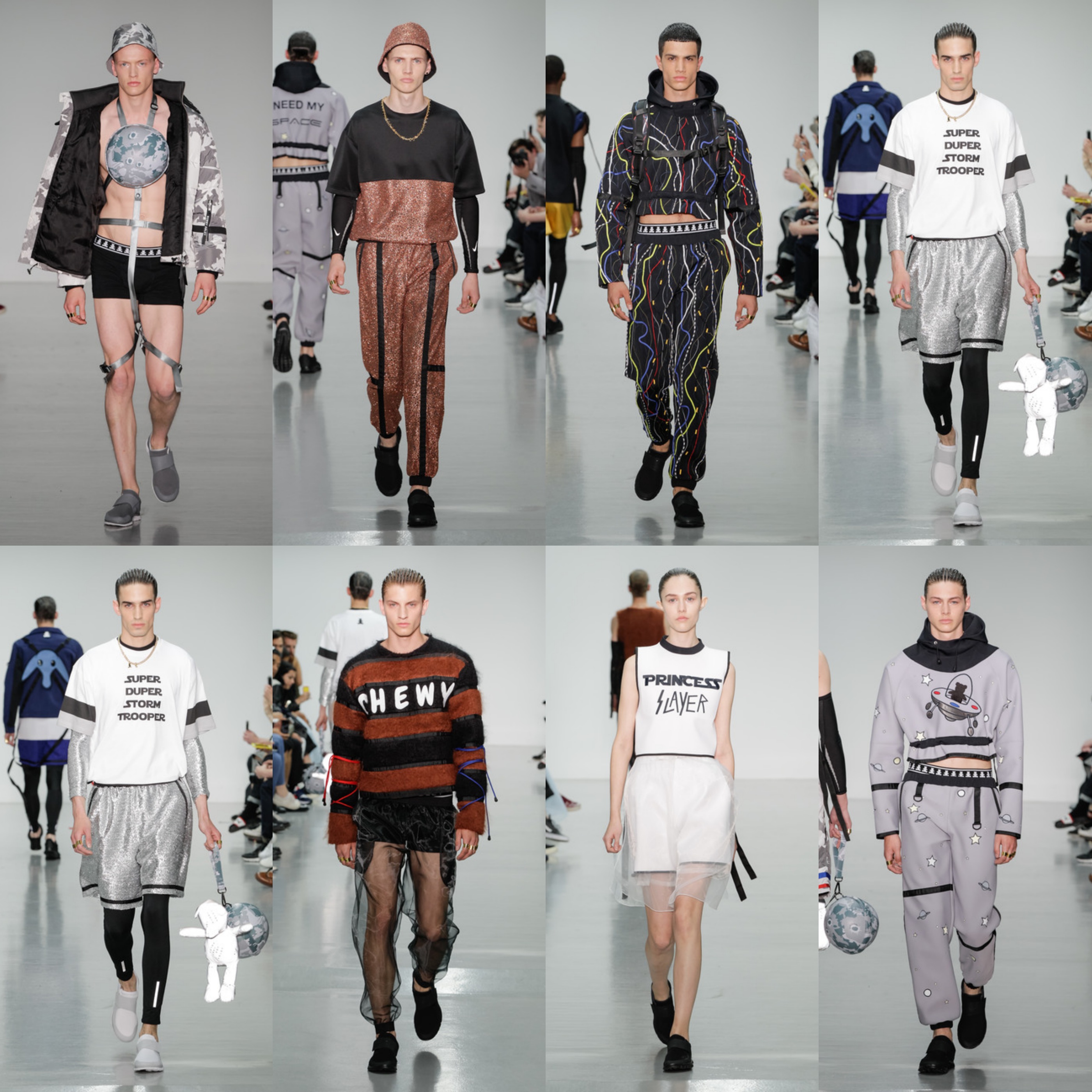 Astrid Andersen
If there is any designer who give a whole new meaning to the phrase "casual wear" it is Astrid Andersen our number three favorite designer of the season. Parting from the clean traditional Danish designs- Andersen portrays a flamboyant a mix of a distinctive asian feel. How we can best describe this collection is if Missy Elliot, Willy Wonka and Mulan the Warrior Princess collaborated and produced a music video this is what the dancers would wear. Silk, flashy kimonos and basketball inspired two pieces had us in absolute awe. The leadership that the ever so talented Astrid Andersen is communicating has us begging for more.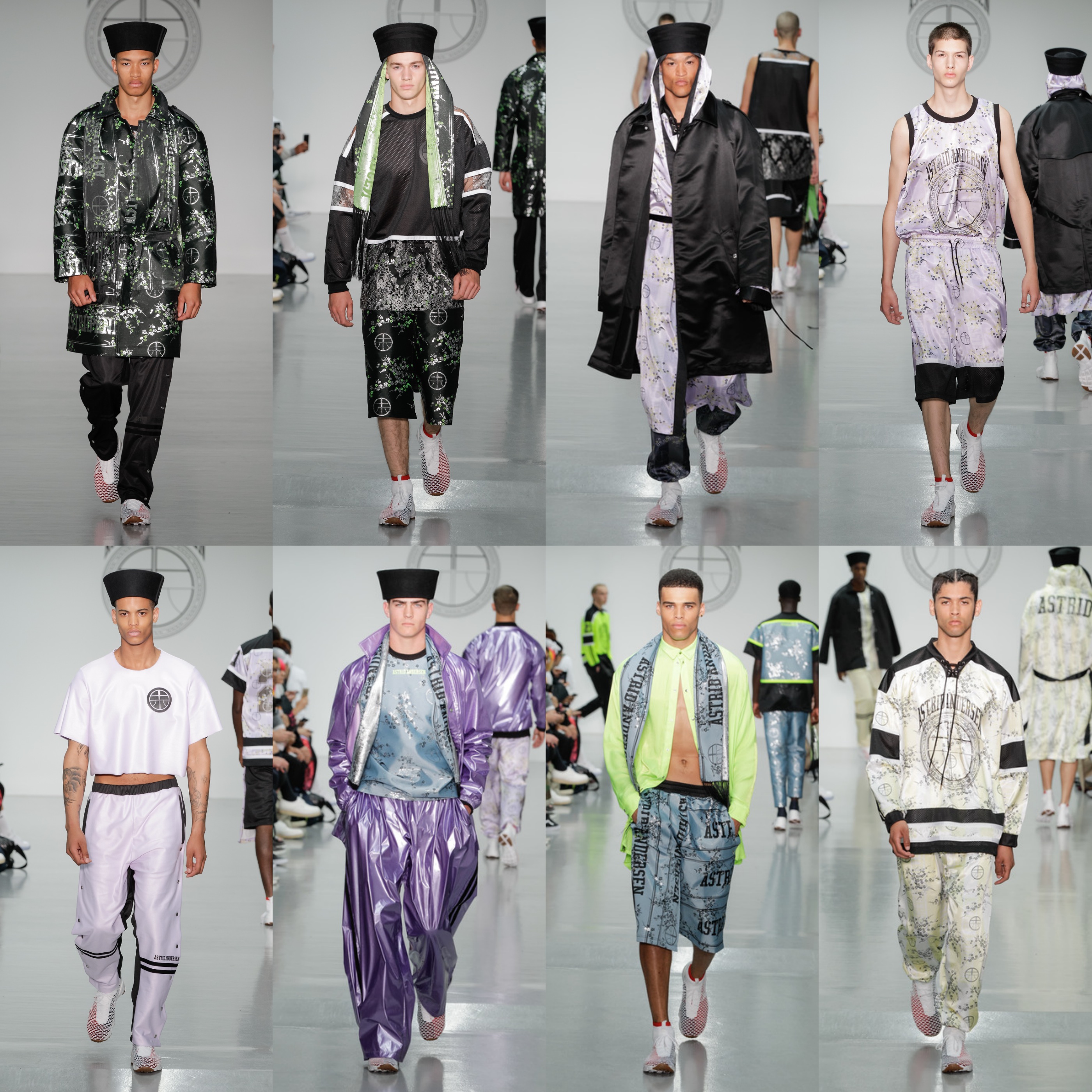 By Olive