San Francisco, you could be so pretty if you weren't all icy and rainy! Remember – if you travel to SF any time before high summer don't expect too much of "Californian weather". It's mostly more of a foggy 15 degree celsius situation.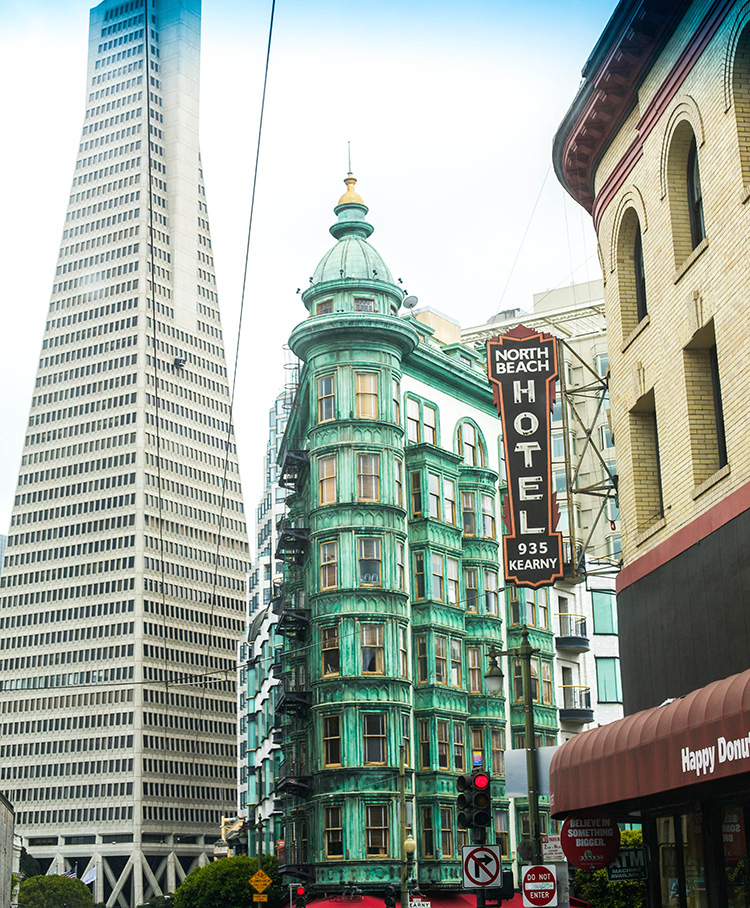 Not a problem though, we had something better to do than run around town, we got to stop by the Levi's Tailor Shop on Market Street – San Francisco's biggest Levi's store – for a customizing session! Their in-house craftspeople not only create a limited edition line of reinterpreted Levi's icons, take care of alterations, hemmings and repairs but als help you personalize your favourite item.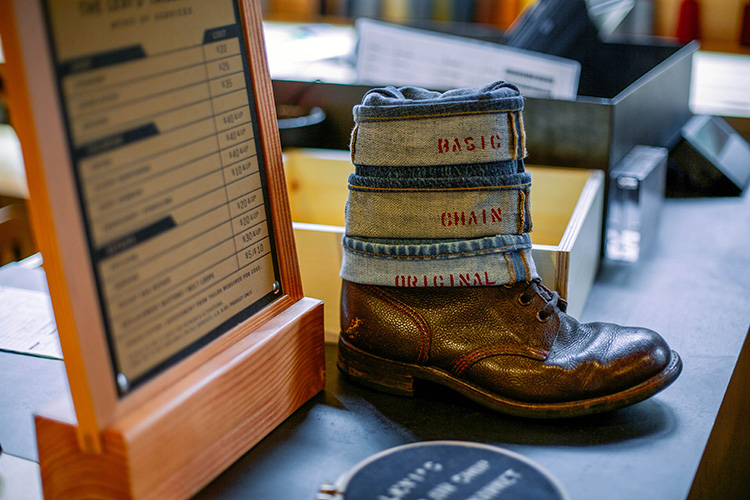 We went for a classic, the Levi's trucker jacket, and brought some patches to add our own, erm, flavour.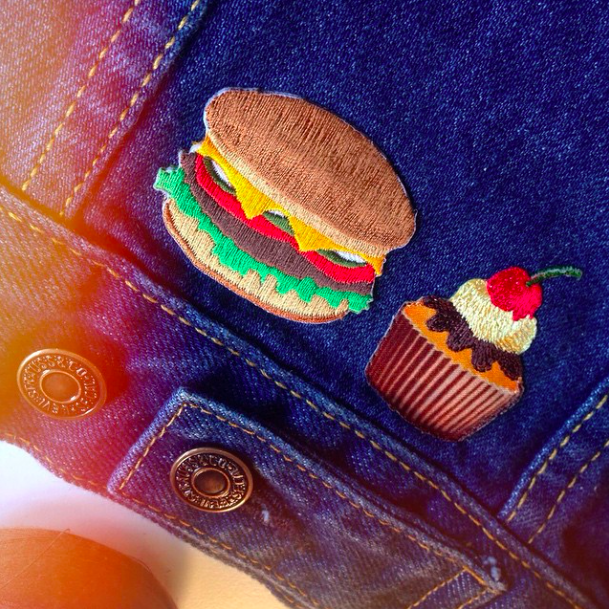 You'll know this if you ever tried: Ironing on patches does not work so well, they'll come off sooner or later. So we were very lucky we had some professional help sewing them on seeing we're not exactly the most skillful peeps in the needlework department.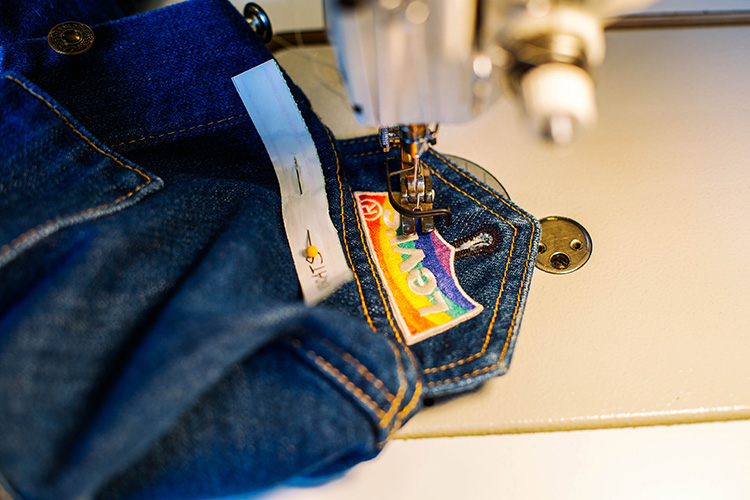 Yep, thanks!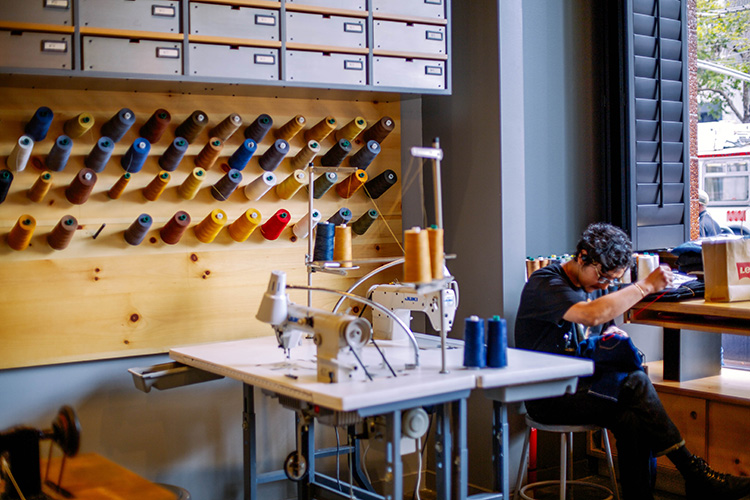 We even got to get some customized paint typo on it.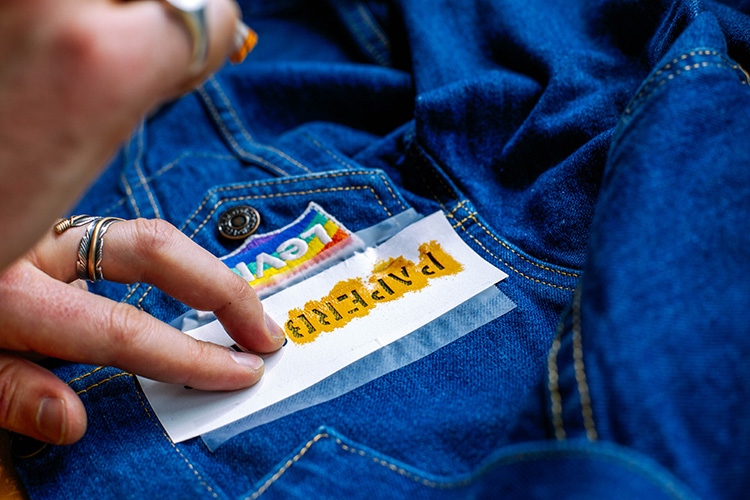 Leni, pairing her customized masterpiece with a dress by Asos and shoes by adidas Originals.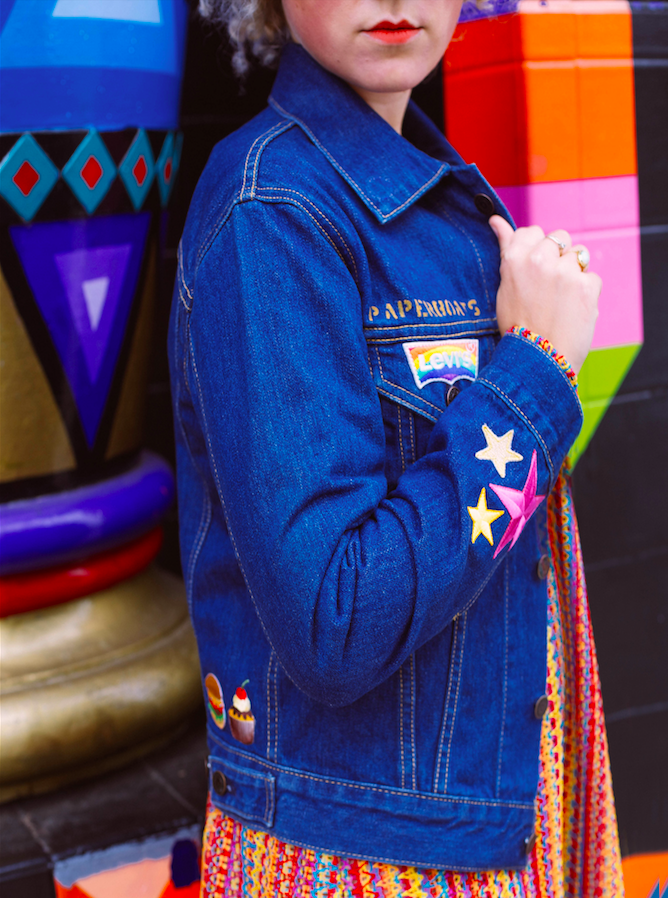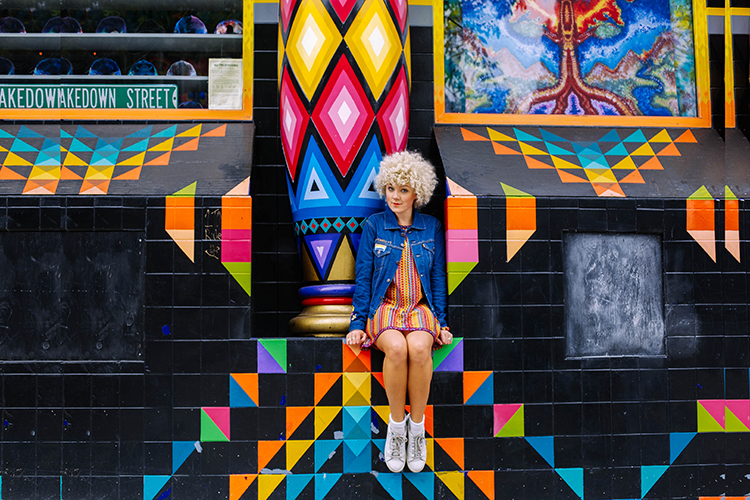 Speaking of lovingly handmade products – the Pier Plaza Farmer's Market is a must-go.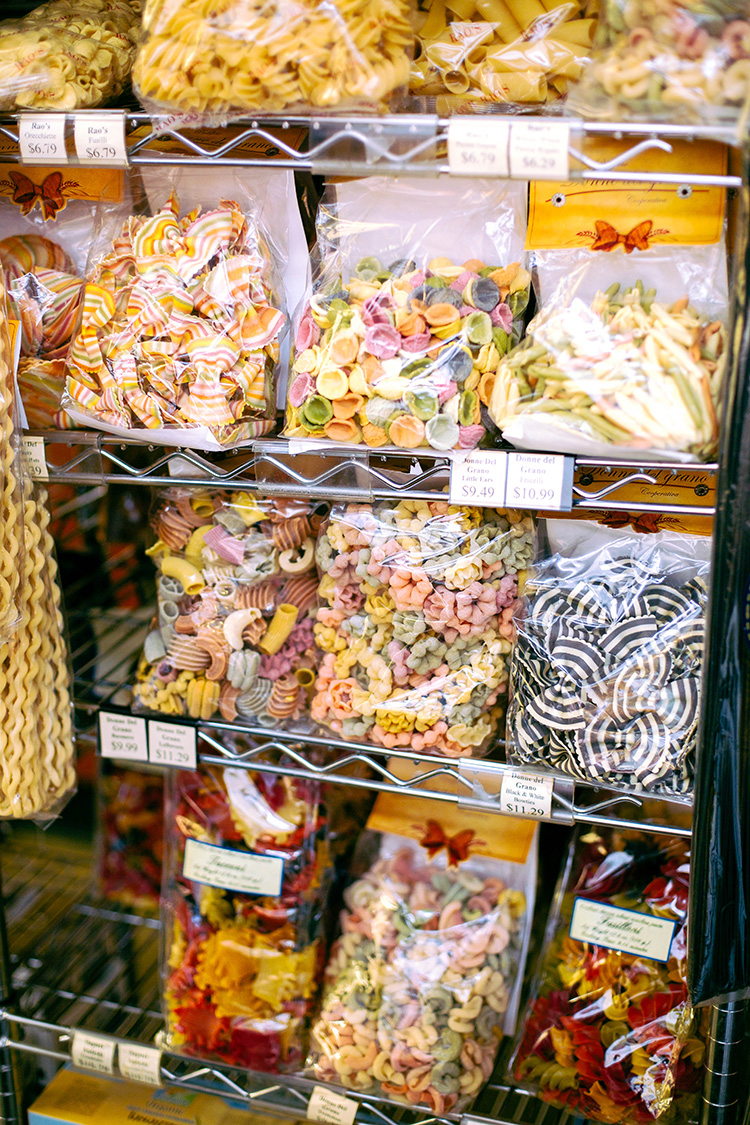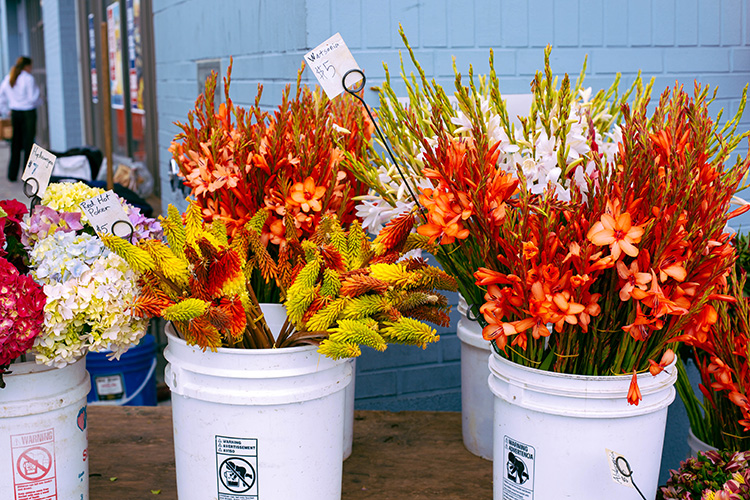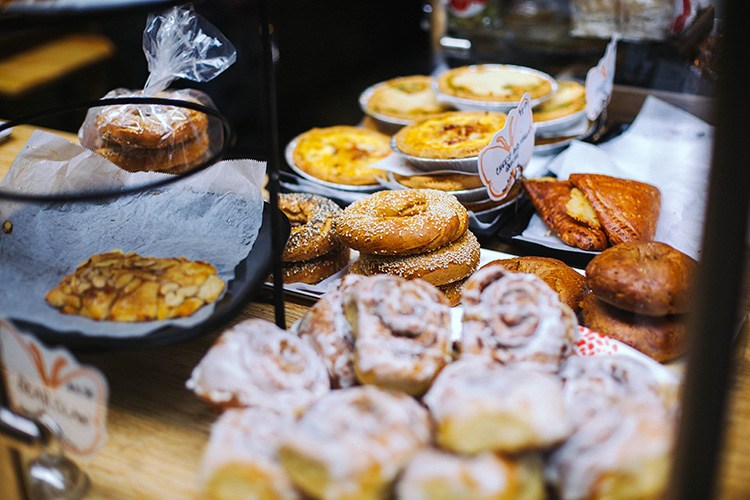 And so is Castro district at night, let's boogie.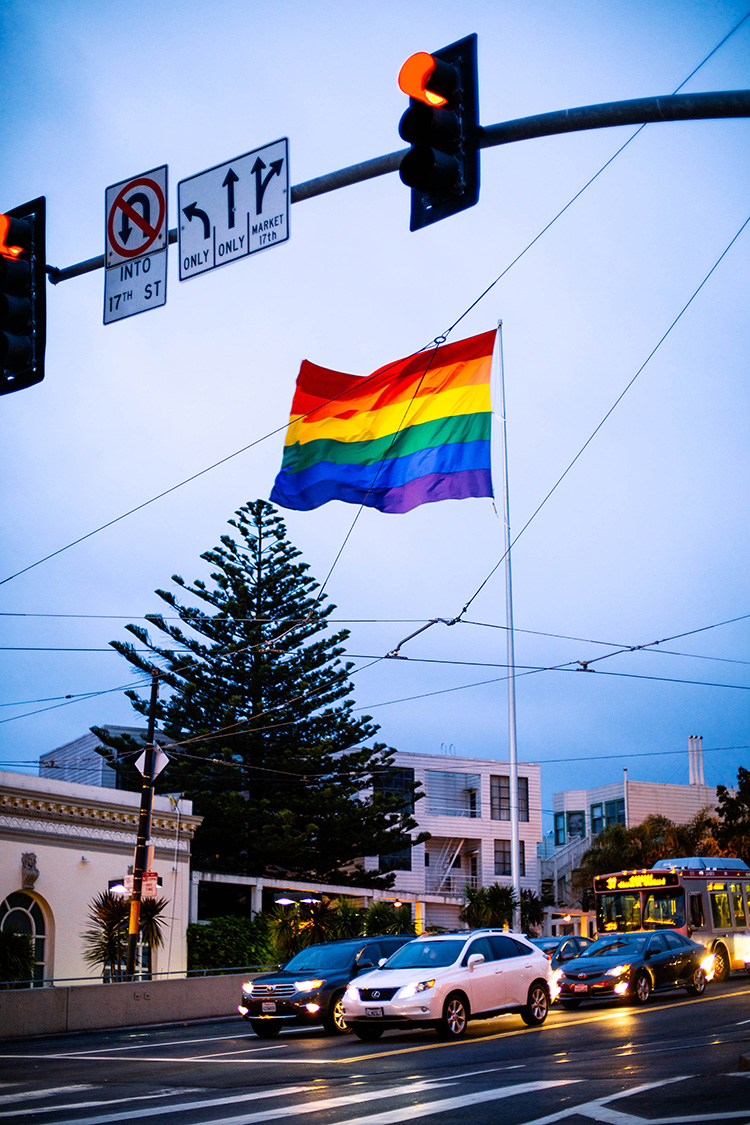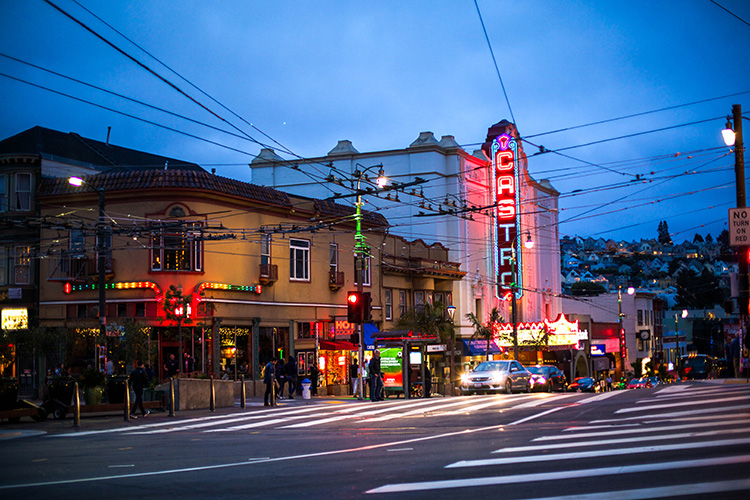 A rainy day at the golden gate park.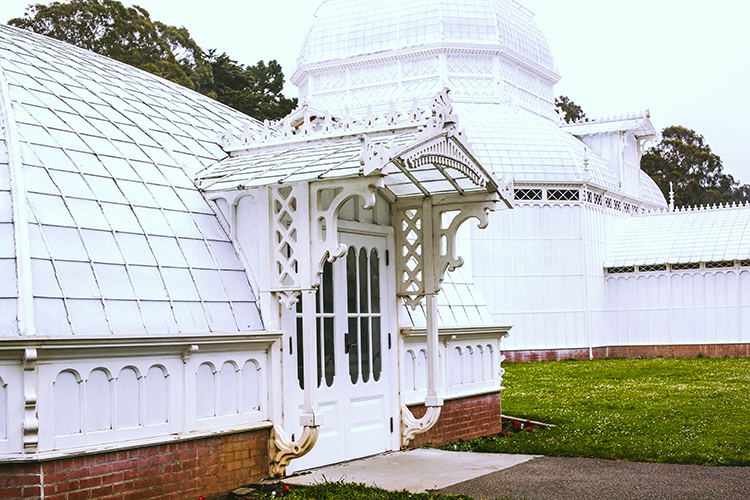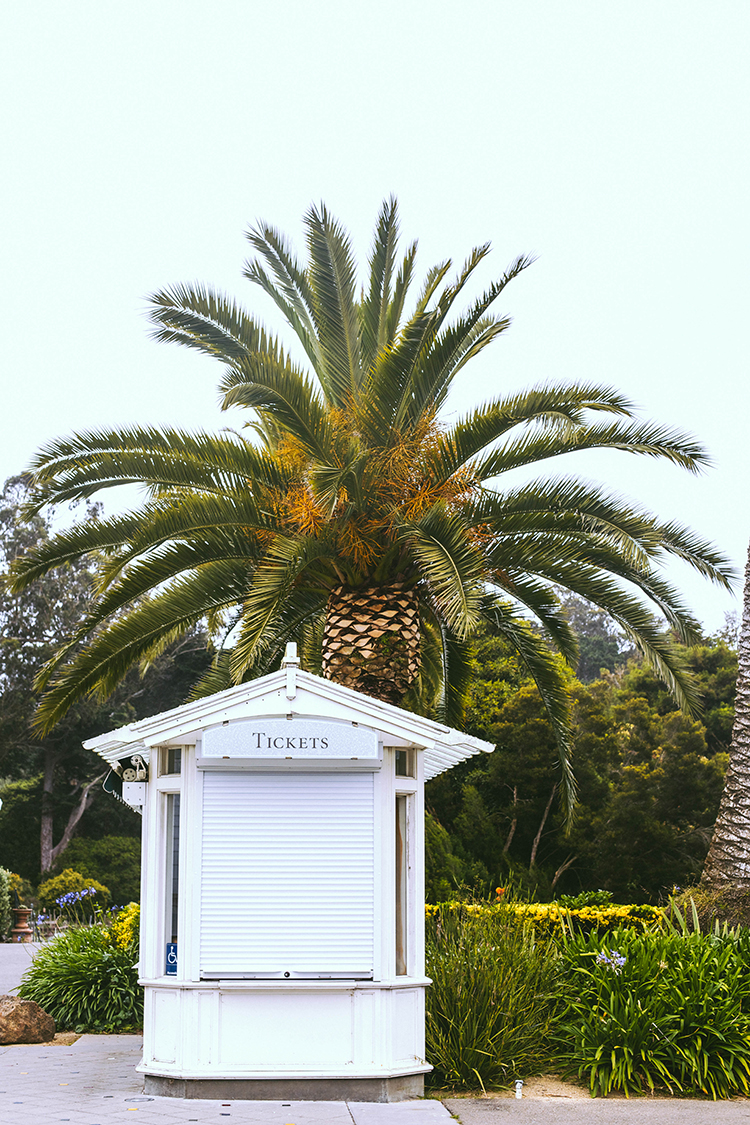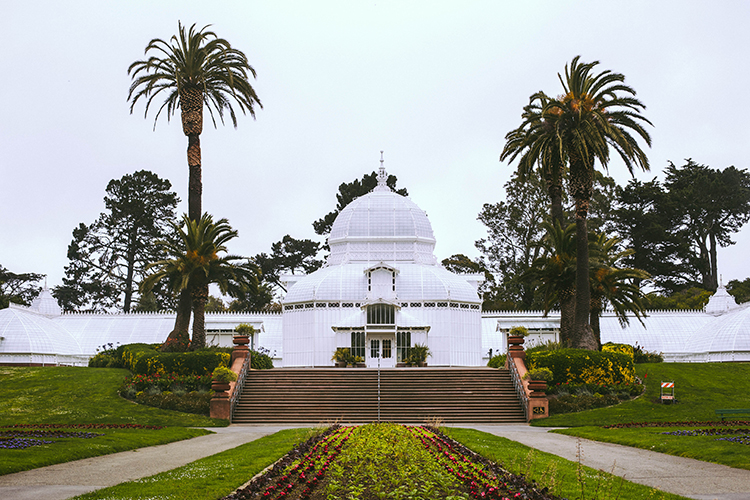 Though not all was grey and sad. We discovered a street style just to our liking.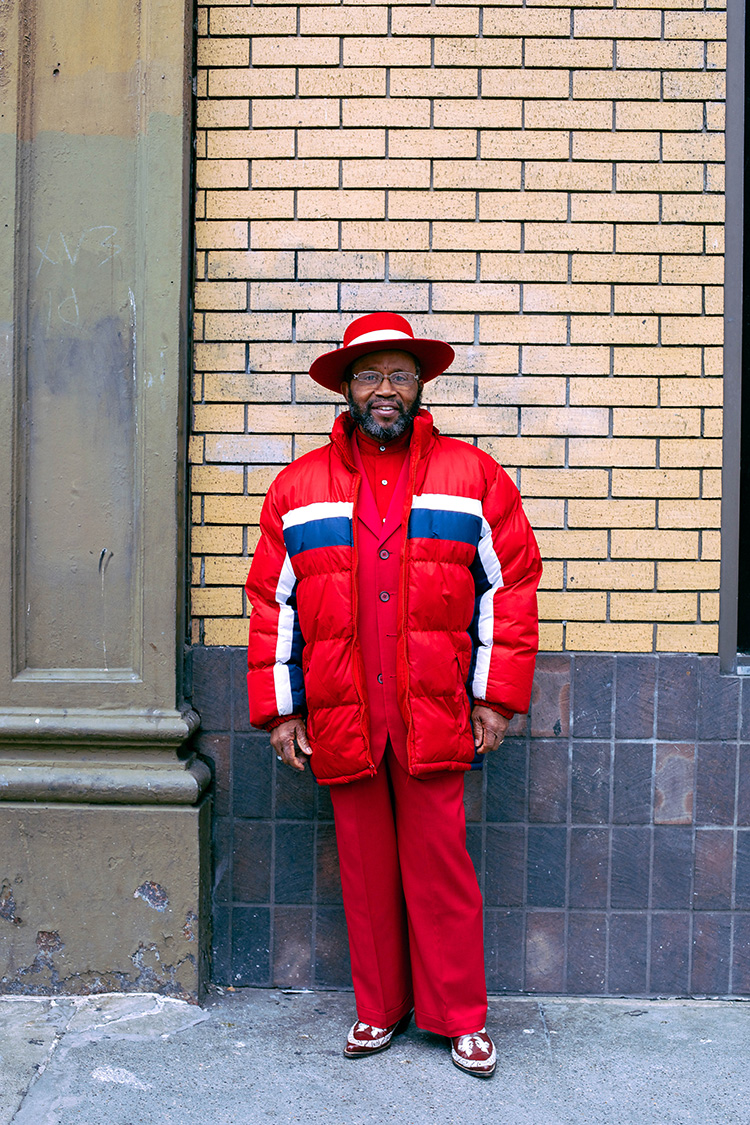 And no one ever get's the spirit of flower power down at hippie district Haight&Ashbury.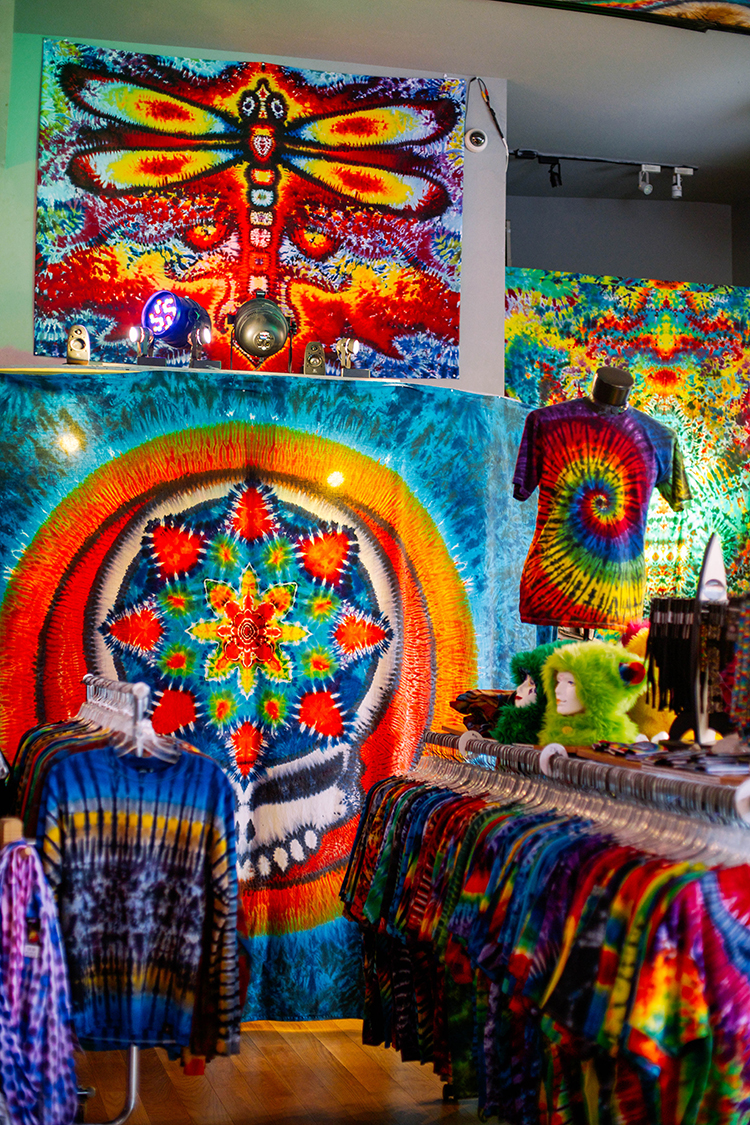 Of course our last day in San Francisco turned out to be a sunny one. (Sorry for everyone we met on this trip for constantly bringing bad weather)…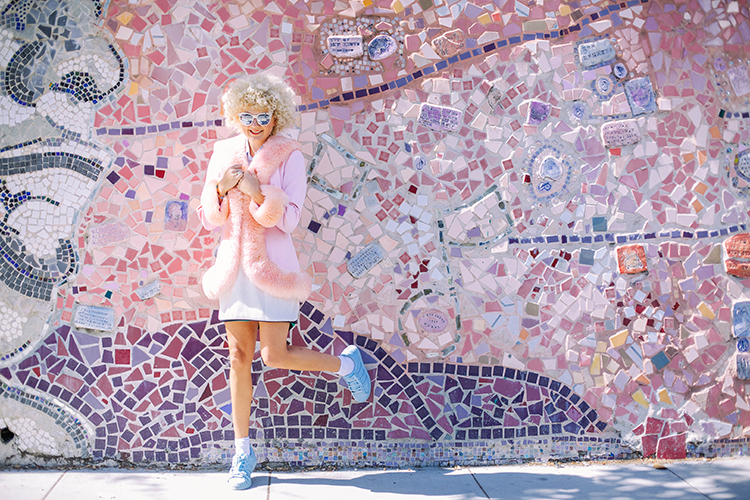 Goodbye bird…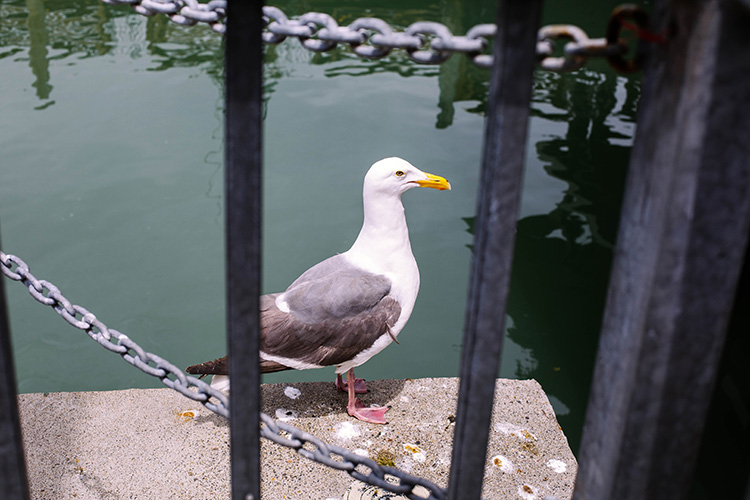 …Goodbye pier…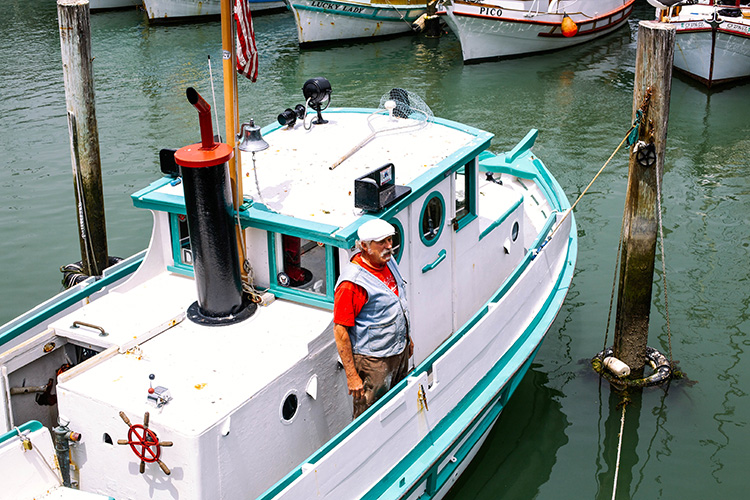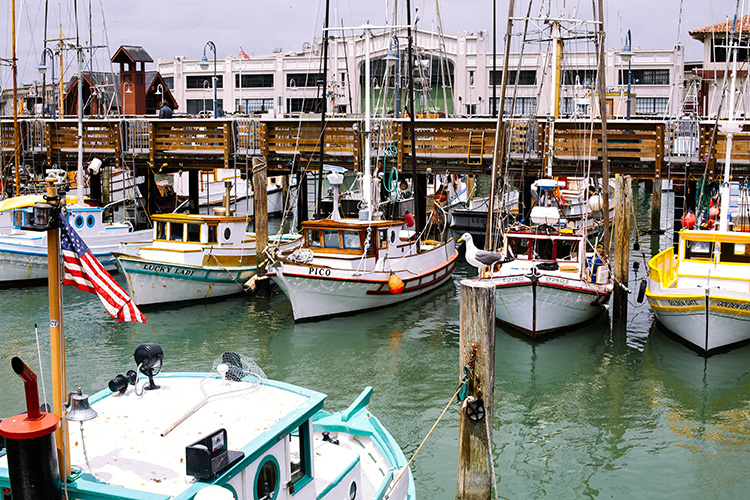 Goodbye last beach of our trip. Seagulls know quality. Man, were they attracted to our American Tourister Lock'n'Roll suitcase, as blue as the ocean.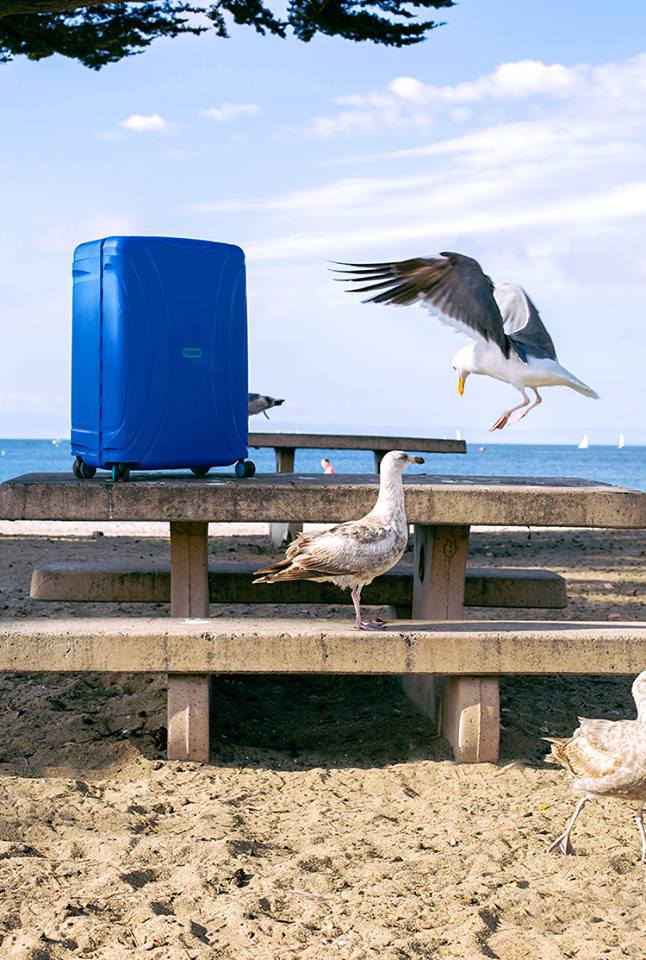 Next on: New York. Hey ho let's go!