Californian Coachella festival definitely is the place to be when you love good music, fashion, arts and libertines. It's the staging area of modern hippie culture and everything
fun
. As we unfortunately couldn't be there this year (still crying about that), we chose superwoman 
Palma Wright
to be our Coachella ambassador. The
creative all-rounder
 snapped her personal highlights, friends and general madness!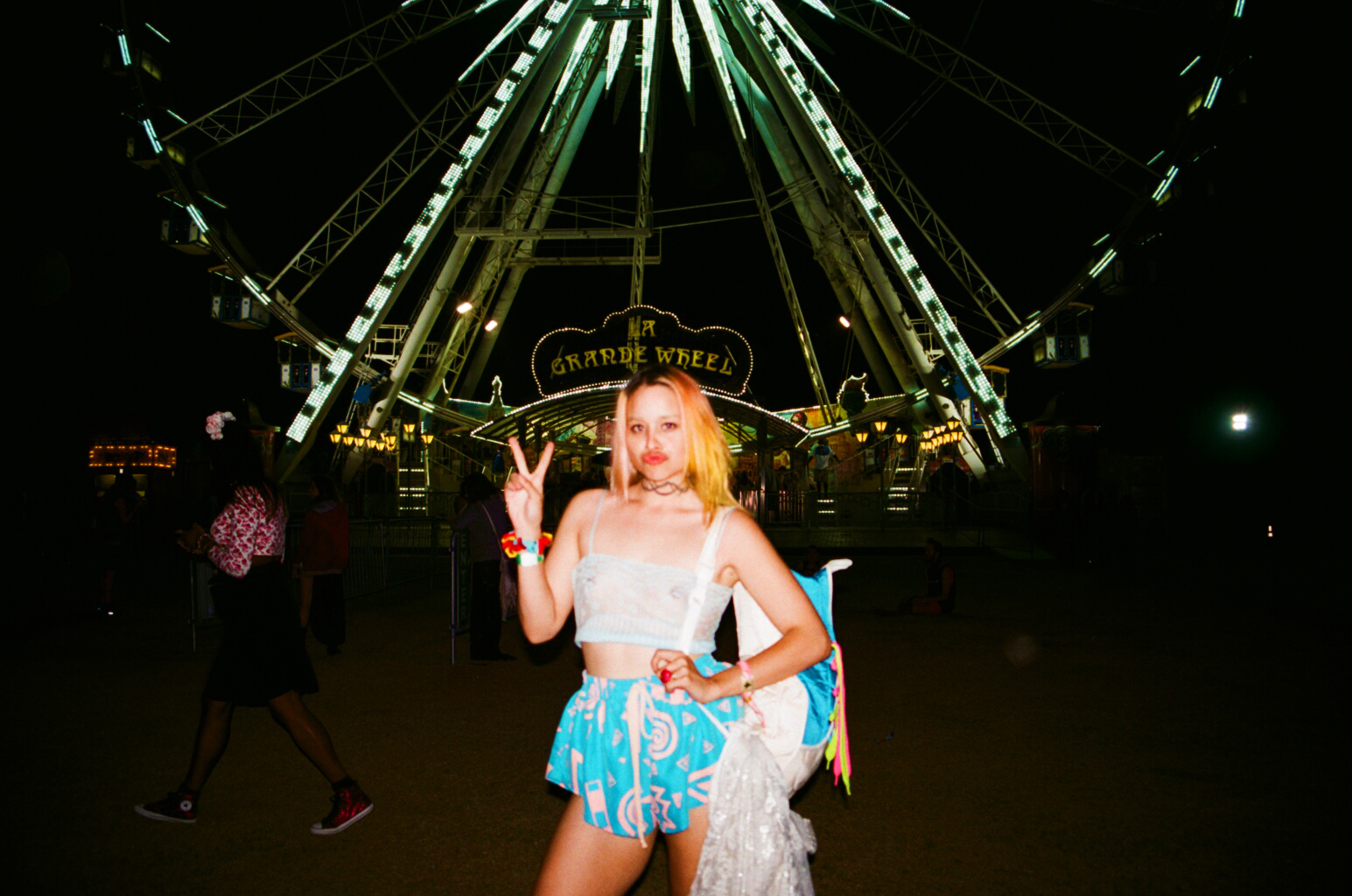 How did you get into doing what you do – and what is that exactly?
I do art directing, styling, hair, makeup and photography. Got into doing makeup first, i would do it whenever i could convince people to use me on shoots and than basically after that i got into styling. Elliott took me on my first shoot and we styled together! I also watched him style a couple times before I ever did it. It wasn't until after styling and wanting to do more shoots did I suggest that I should start shooting. From there I would come up with ideas and art direction and scout my friends or models I met. Lastly I would do hair, I've always done hair but like just fun stuff, nothing technical.
Do you always go to Coachella? What's special about it, what annoys you? What were your highlights this year?
No, this was my FIRST TIME EVER EXPERIENCING COACHELLA! My amazing friend Adam from Den Ham Boyz who was performing at Coachella weekend 2 invited me and got me a ticket. I had so much fun coming up with my outfits, what annoyed me about it was trying to like keep up with all my friends and like stay with certain people cuz it's hard sometimes… The highlights were definitely Kaytranada who I wanted to see most of all, Ghost Face Killah, Chet Faker, THE WEEKND <3 <3 Some random DJ sets at the do lab that blew my mind, and def the random after parties i got to go to. SO MUCH FUN!
Who and what do we see on your photos?
We see my experience the whole weekend! My photoshoot I did with Krystall for Astonish and the random film shots I took of her, parties I went to, people I saw, moments I wanted to capture, musicians I saw.
Who to take along for the perfect festival experience? Who would you dream of seeing live?
My best friends Truong and Elliott. I would dream of seeing the Weeknd and Kaytranada and I got to see them both so I'm stoked.
Any upcoming projects you can already talk about?
Hmm yeah I'm collating with this awesome videographer Chris Vongasawat, we've been friends via instagram for a while and his work is amaze, well be working together soon. Also I have a shoot coming out with rainbow girl Chloe Norgaard soon which I'm excited to share.