Welcome to the second part of our travel diary from LA to NY, shooting for our upcoming INDIE USA/On The Road Issue!
Good morning to our LA Airbnb cat Cheo!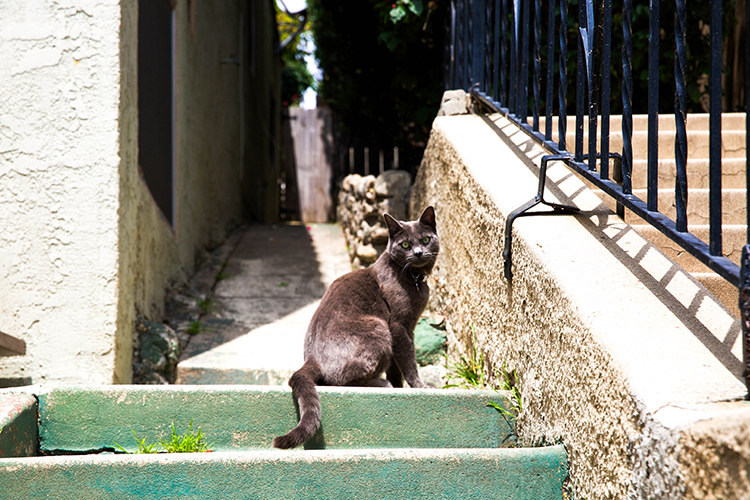 Starting our days with a healthy breakfast hacker session at home…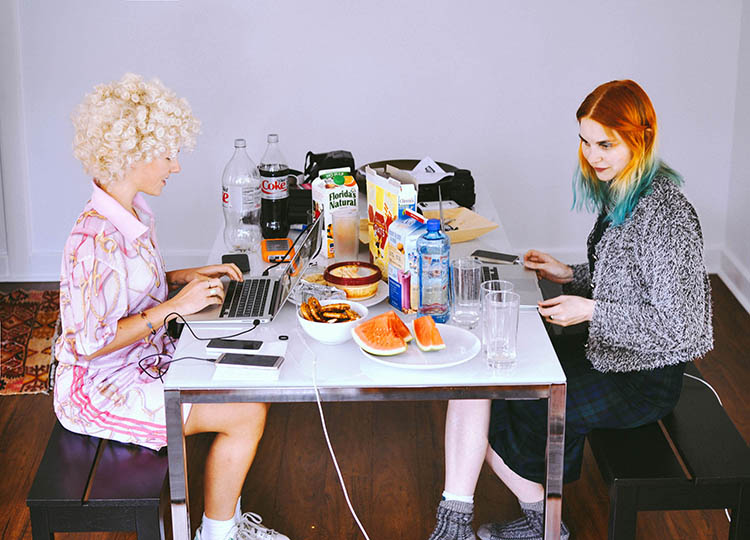 With Cheo being the secret stylist of our first shoot in Los Angeles nothing could go wrong. We had the team over to our cute temporary home in Echo Park to prepare for the shoot!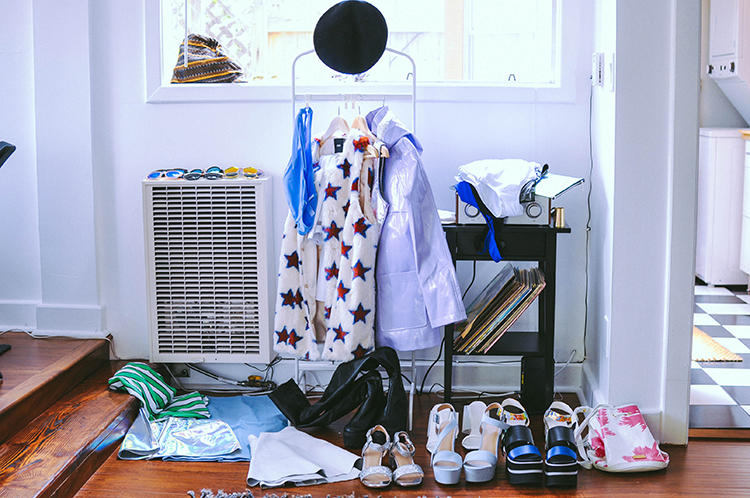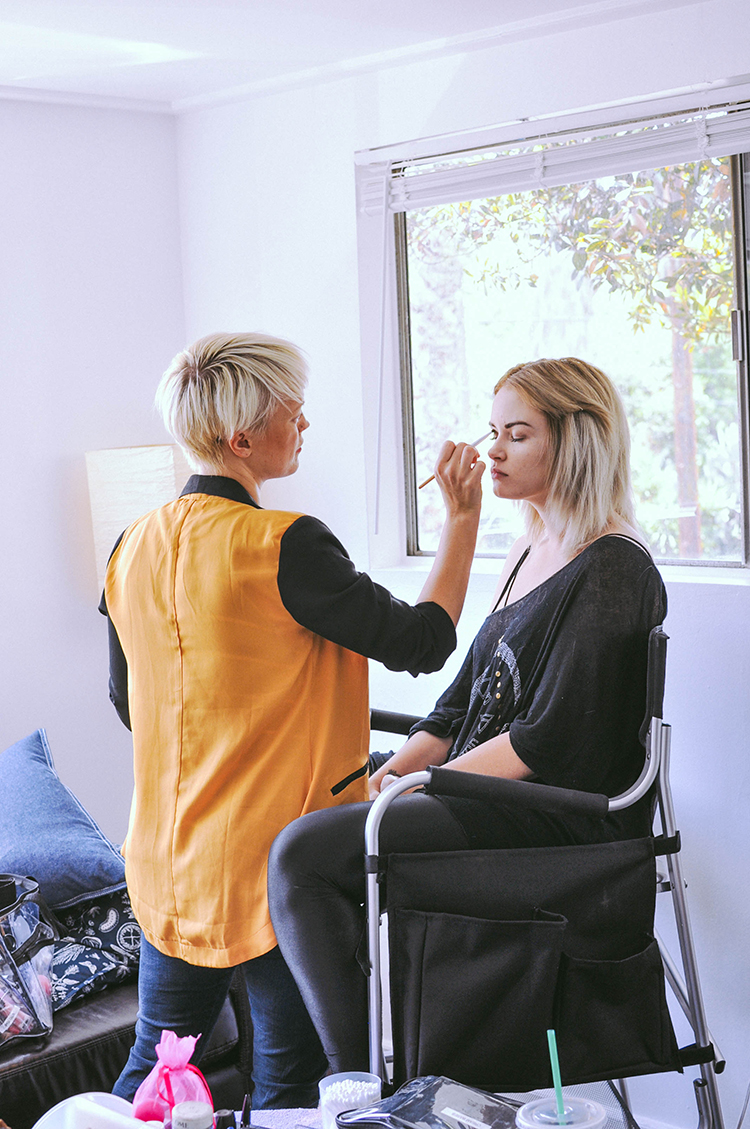 Then off for a little drive (well the short kinda LA drive of only 30 minutes) to our first shoot location: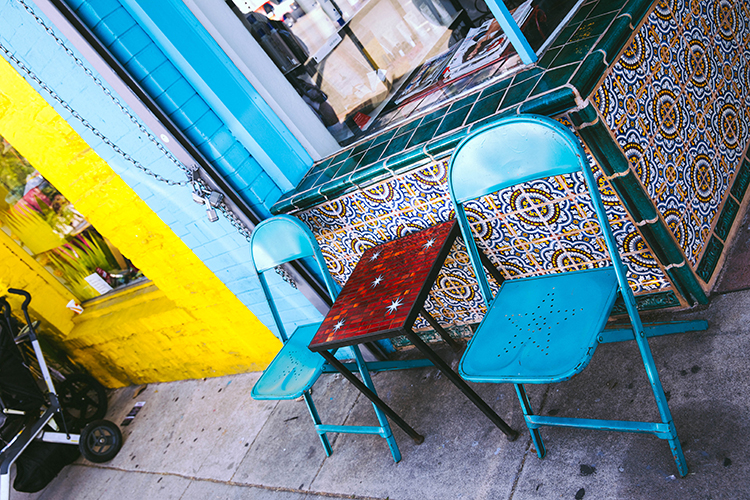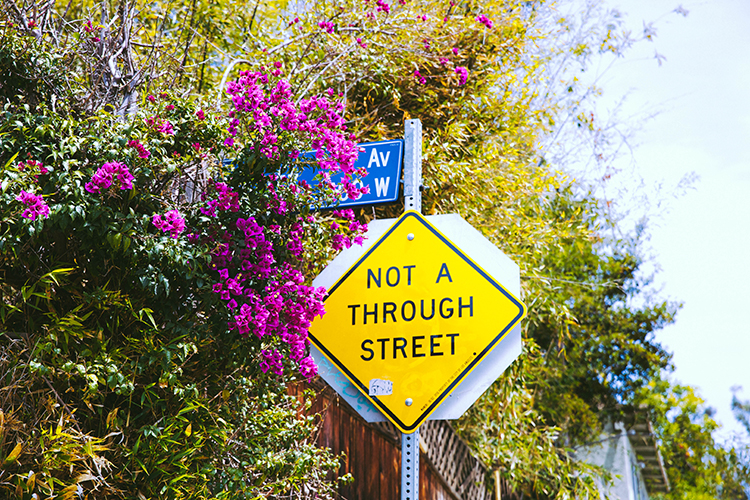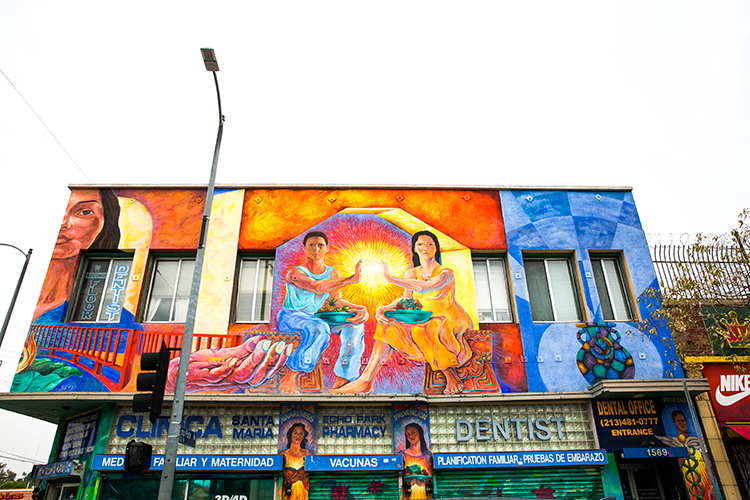 Arriving at our shoot venue, the all-white Bates Motel art space in style – and matching the splendid location perfectly in our big and comfy Car Del Mar rental daydream, a shiny white Nissan Pathfinder easily accomodating the team of three and our six huge suitcases.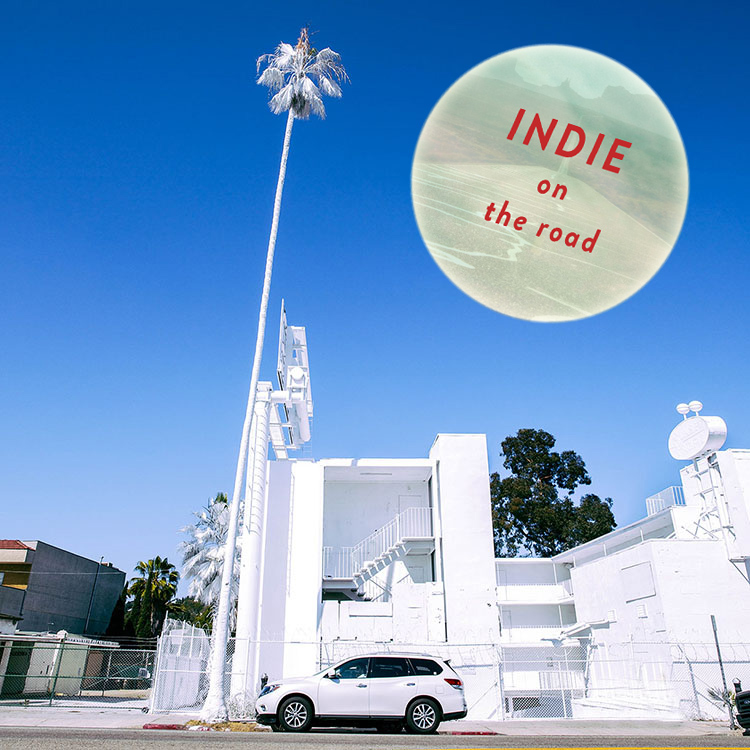 Make-up artist Caitlin Cassidy enjoying the view!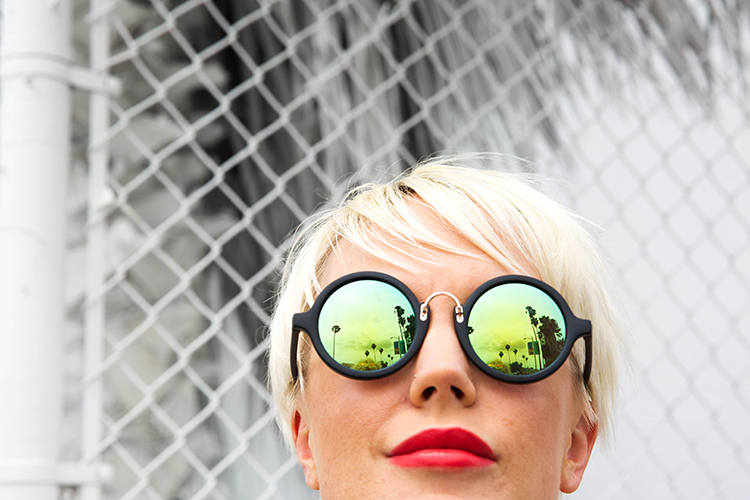 … and making a few touch-ups with hair stylist Mariah.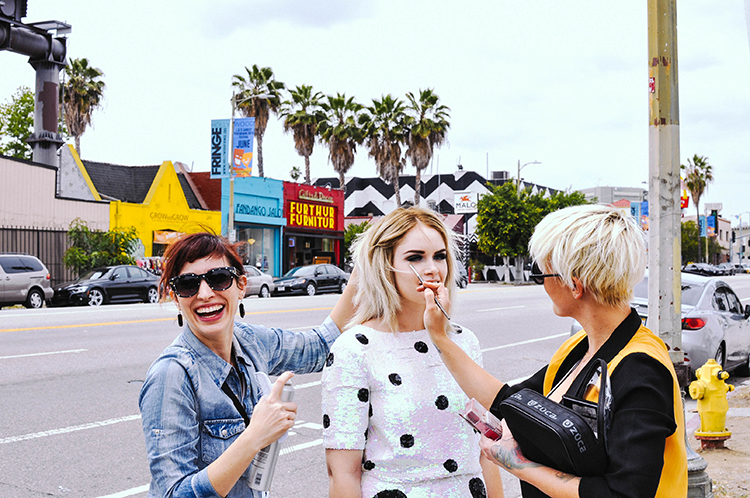 Photographer Marlen risking it all for the perfect shot.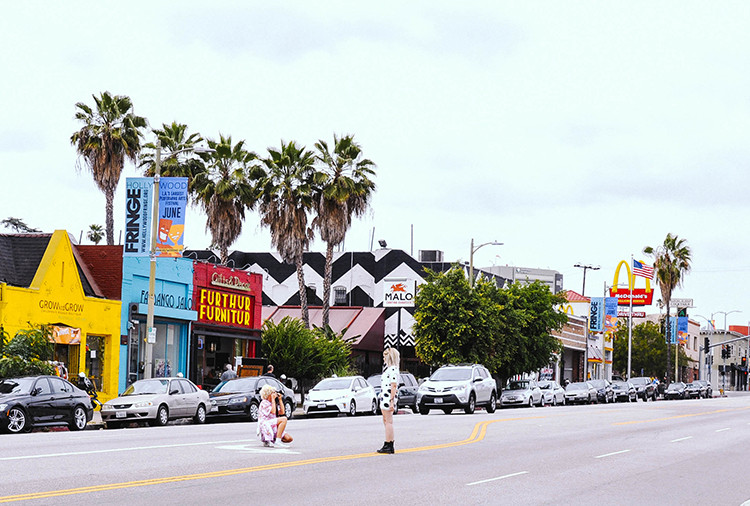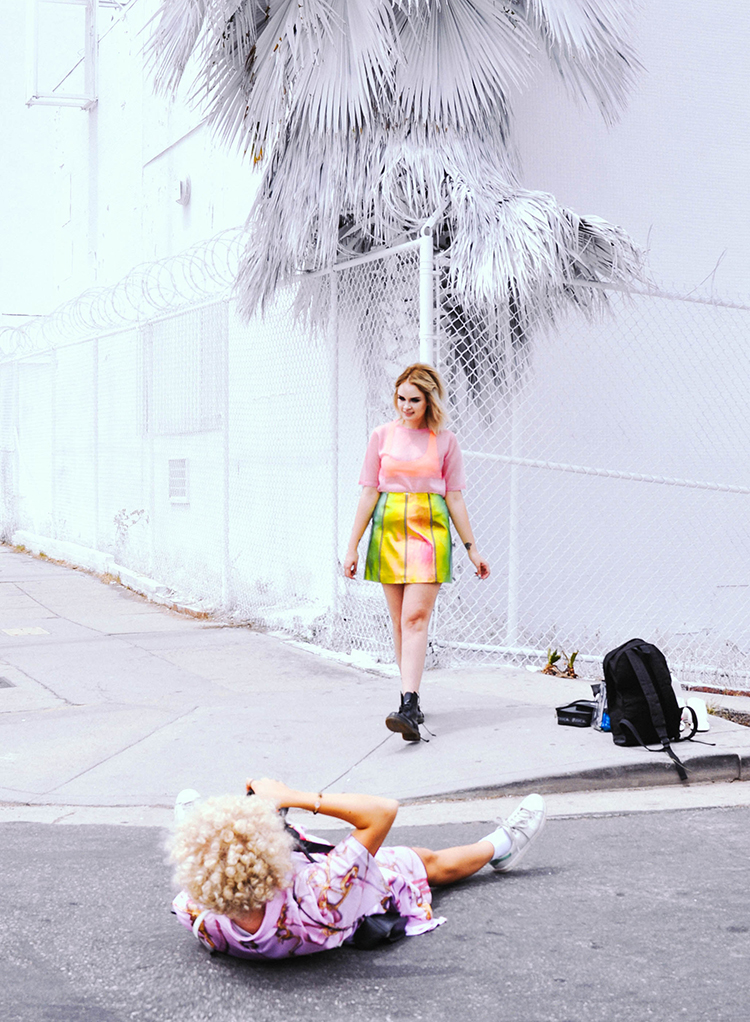 White on white, analog picture in digital picture – how meta are we!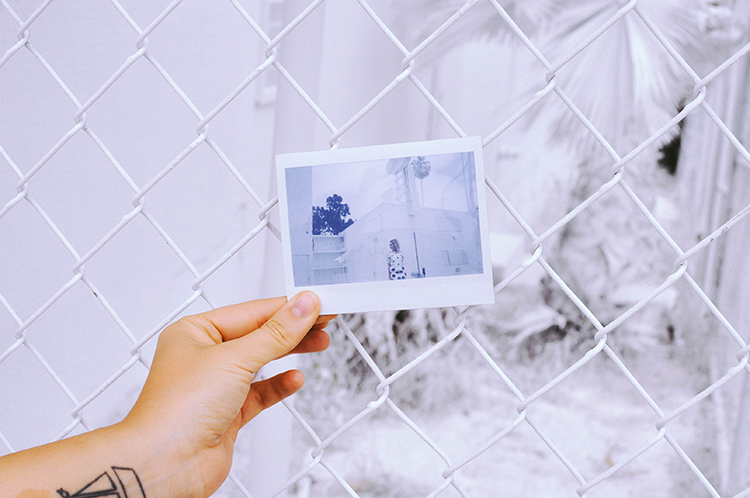 Making our way downtown to shoot in front of one-of-a-kind landmarks like the famous central LA high school building by architects Coop Himmelblau.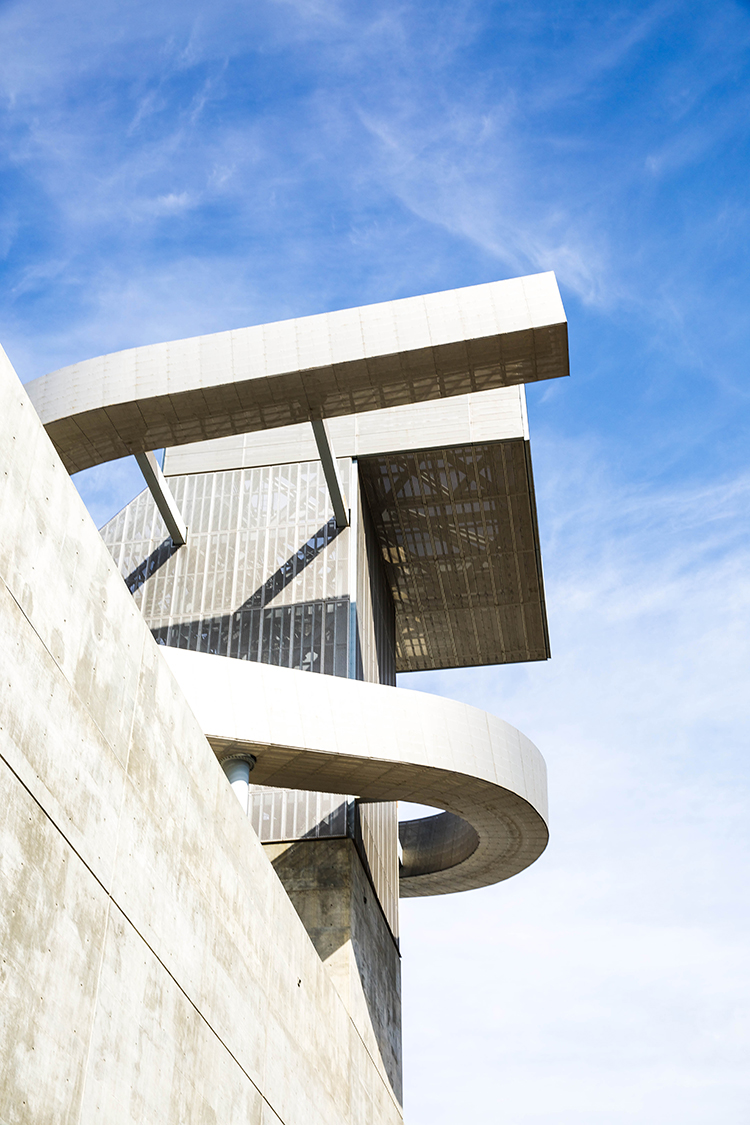 Never miss the chance for a quick outfit photo! We are shooting our trip using the brand new HTC One M9 for incredible image and video quality (and very helpful beautify settings battling our jetlag look!)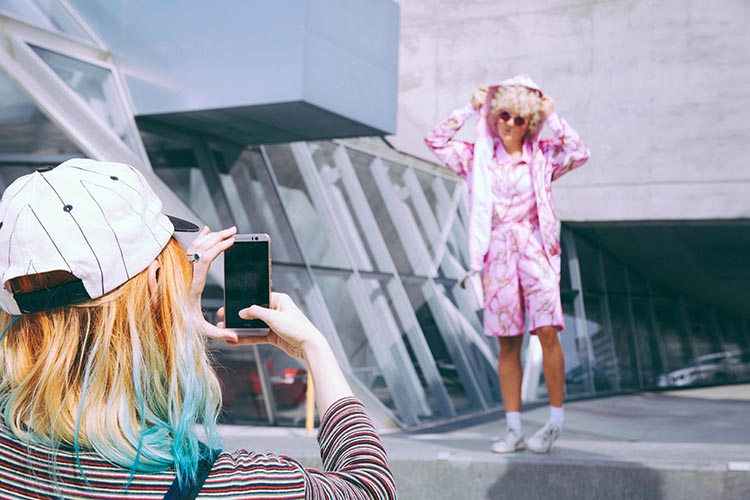 It also comes in very handy to navigate through the city while snapchatting (NEW! @indiemagazine!) instagramming and coordinating next day's shoot all at the same time.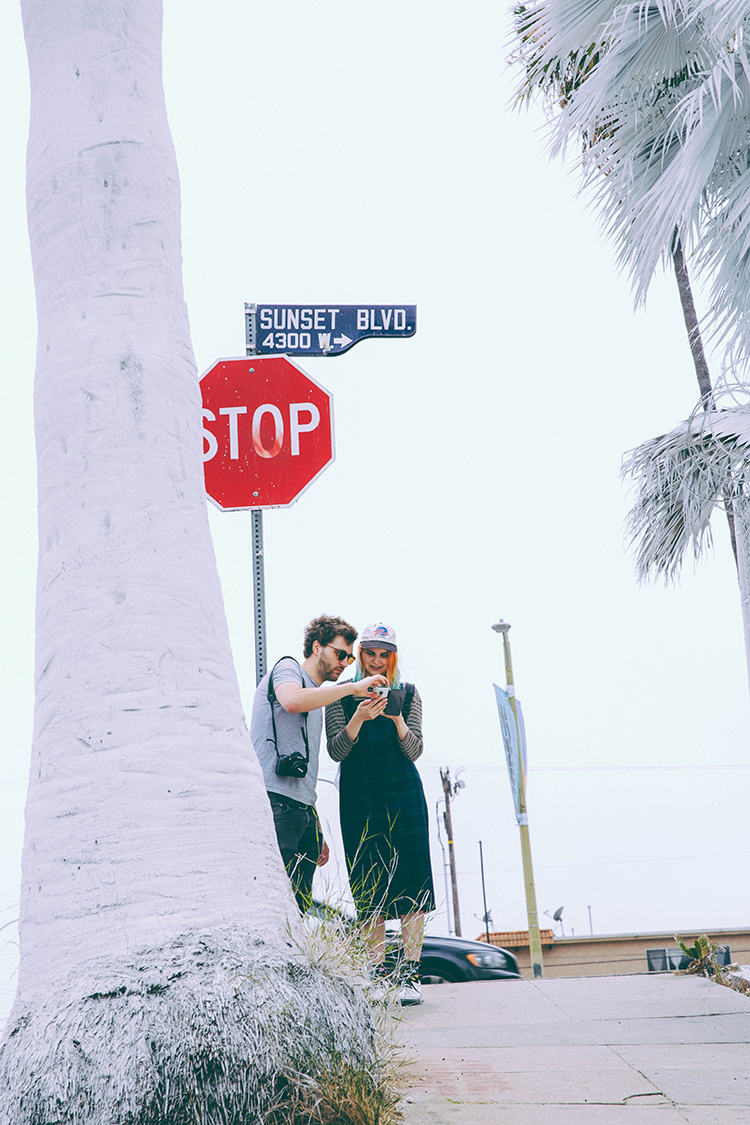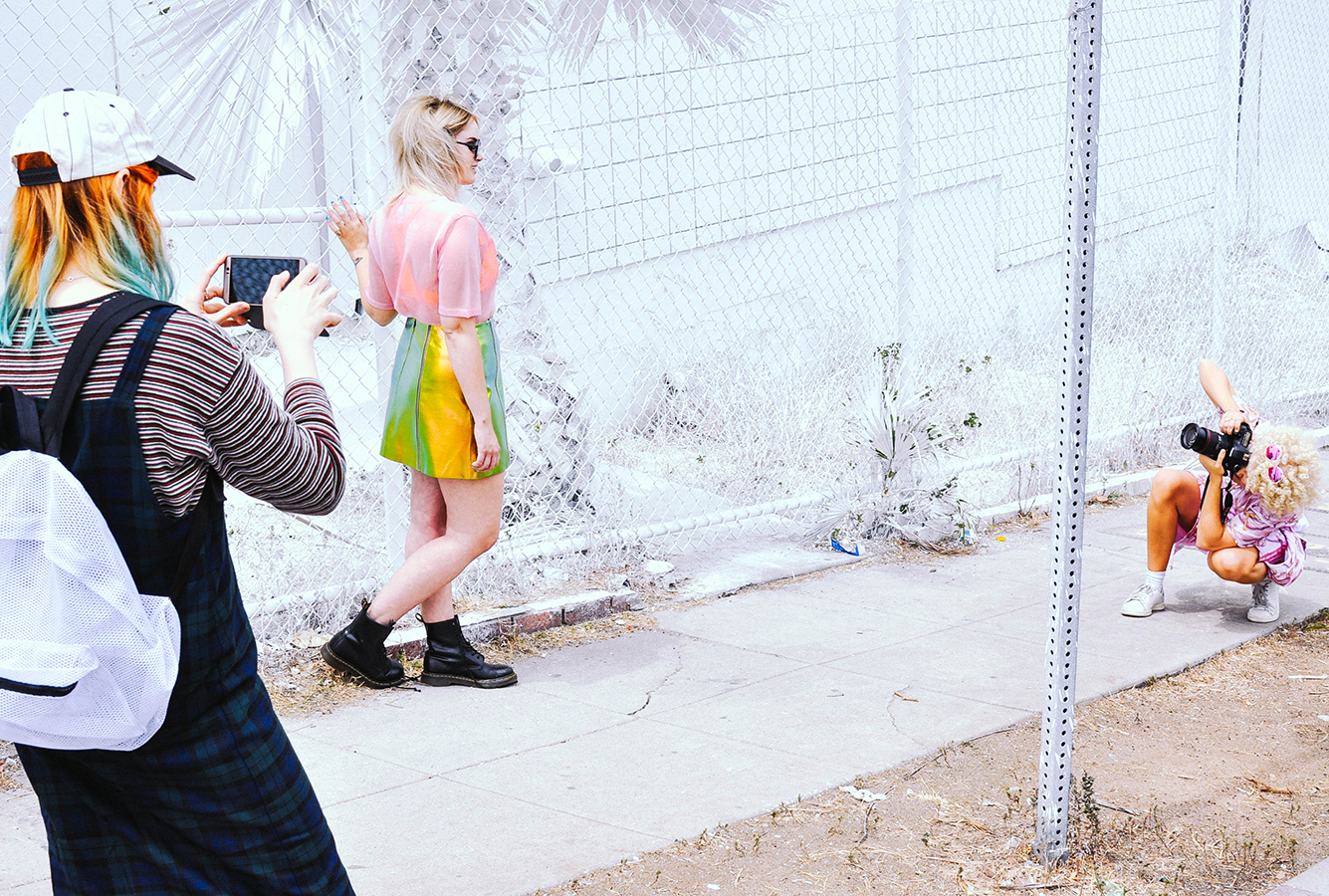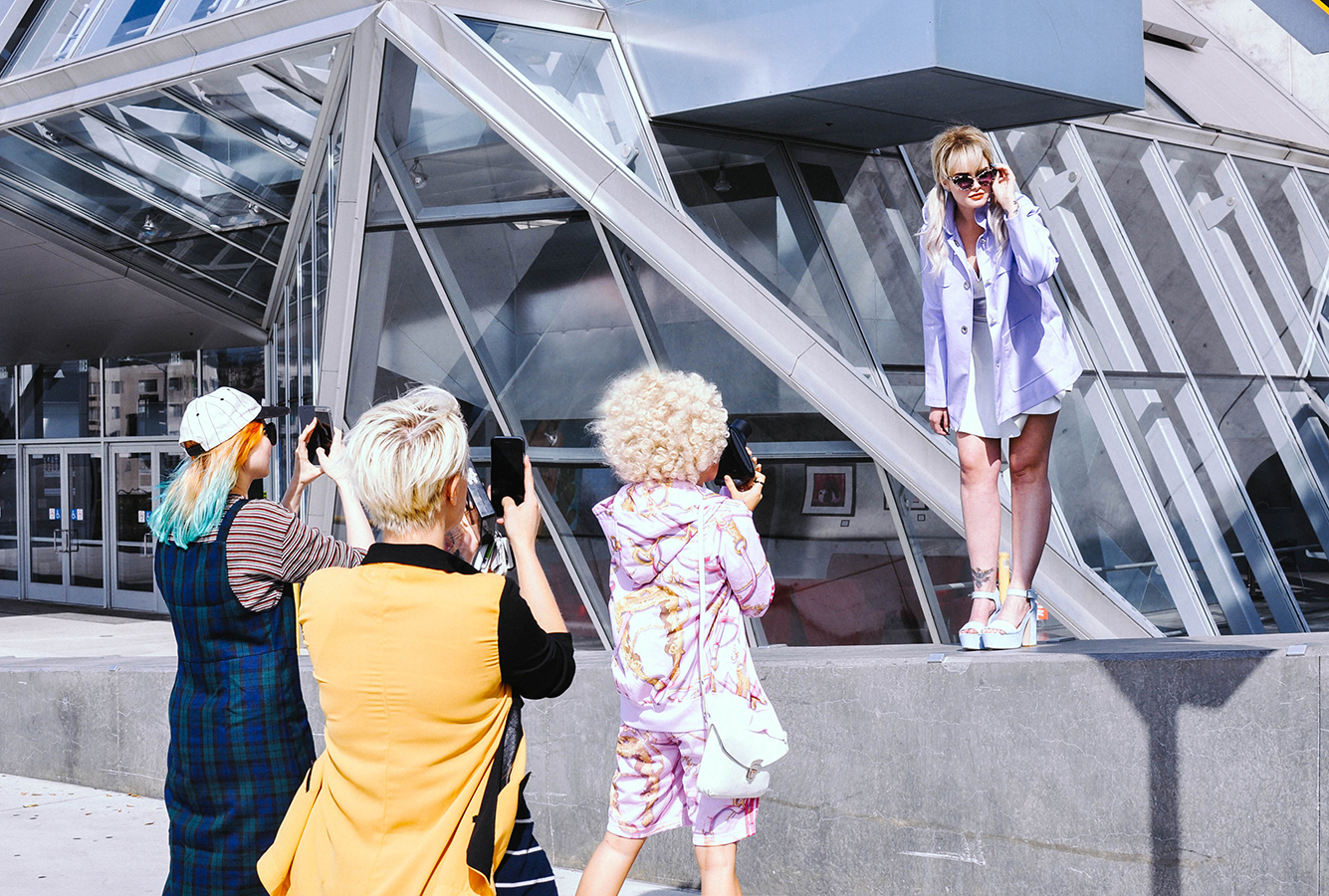 See more from our sixties inspired shoot with model Ashley Feasel, wearing Asos soon!