We got ahold of the heart and brains of the coolest Berlin based T-Shirt label, Looky Looky, right after they arrived at the airport from a Party they were DJing the night before in Cologne. This kickass girl crew is Luise, Julia and Conny and while you could expect them to be kind of grumpy and uncoordinated after a night of partying and a plane ride back to the capital, they were probably the sunshiniest people we met that day. Maybe that's the reason why anything they touch turns into pure awesomeness, may it be a Party or a T-Shirt. Their age is confidential but it's probably somewhere between 15 and uhm – let's just say one of their bonmots on their shirts says "professional teen" – nuff said! This is going to be the motto of our lives from now own, and hopefully we'll be as cool as the Looky Looky Crew one day. For now we're cool with watching and learning from the mistresses. Now read, learn and marvel at photos of their new Summer 2015 collection "Lessness Repeating"!
Current mood?
Conny: Really hung over. But good!
Luise: Super! We're probably going to be very embarrassed when we read the Interview though. Like: "What? No way, I said that!"
Julia: Hung over, a little sick, but in a good mood!
Beyoncé and Sido have been wearing your T-Shirts. In your wildest dreams, who's also wearing Looky Looky?
Conny: Chloe Sevigny and Madonna or James Franco!
Julia: Zach Galifinakis and Andy Milonakis. Are they both Greek by the way?
Luise: Bill Murray. And Pamela Anderson.
Why is music and fashion such a dream team?
Conny: Because it's so easily compatible .
Julia: That's the thing with all art forms I guess. Like, there's no movie without music either. It works for itself, but together it's just working better.
Luise: Music is also a platform for fashion, and vice versa. People notice the outfits that musicians wear on stage and that's also influencing fashion & street wear.
Why are you such a dream team?
Conny: We have the same sense of humor.
Luise: There are three levels on which we work together great. That's one, we've been best friends since forever and two, we know we can trust each other. Three, each of us is good at something that just blends together perfectly. Conny is super creative, Julia knows all the right people and..
Julia:… you're our mastermind for events and anything that needs organisation.
Researching the Internet about you, brings forward the main finding, that you know how to have a good time. What's essential for having a kickass party?
Conny: Champagne!
Julia: One really important thing is to be yourself and to let the other people be themselves. We had this party, the "Place and Looky Looky Geldverbrennung", Place is a Skateboard Magazine, the Party's Motto was burning money, and at some point everyone felt like singing Herbert Grönemeyer, it just felt right in this moment.
Luise: This was the best party we ever had. It was planned as an outdoor Party, but the weather was bad so we changed the location to Vatos Tacos, a Taco place in a trailer in a garage in Berlin, Kreuzberg that is good for about 20 people to eat there. In the end it was almost 200 people crashing the place and the bar was empty. So yeah, being spontaneous might be the most important thing.
What are your plans for summer?
Julia: Burn Money.
Conny: Get tanned. Not too much, it should look good. I want a healthy tan. Sunkissed. That is going to be hard work, it takes so much time to get a tan.
How is this summer going to look like in fashion?
Conny: White t-shirts and high-waist flared trousers.
Luise: And armpit hair.
If you knew you're going to a deserted island, what's the one thing you'd bring?
Luise: A pack of Cigarettes.
Julia: A carton of Cigarettes and a lighter.
Conny: A book and sunscreen. Ok, if it was only one thing it would be sunscreen.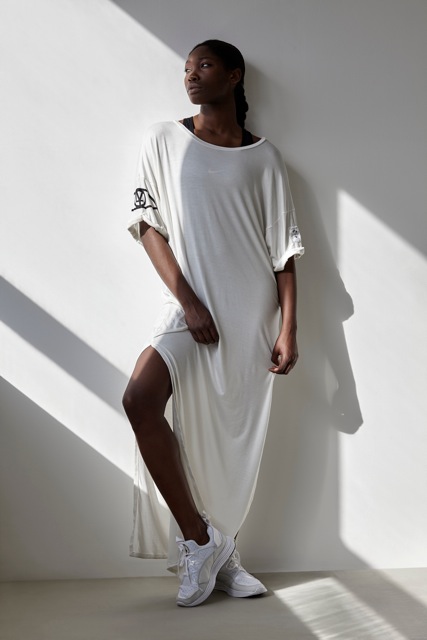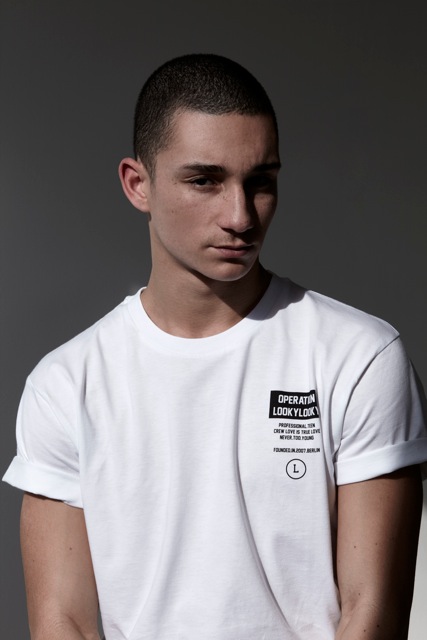 By Katharina Nöstlinger