She looks like nineties punk and sounds like timeless soul. Better remember how to spell "Kovacs" right away, you will soon need it express your excitement about this talented young lady aka next big thing.
We met Sharon Kovacs just before the start of her German tour and asked her to compile a mixtape of current favourite songs for us.
Your biography tells us you got into music more seriously living through some hard times as a teenager. Can you tell us a little more about that?
I do sing my whole life already but there is a point in your life where you make your balance. I finished school and I was working as a waitress. I knew I'm not gonna do this for 50 years more. So I felt really low and had nothing to lose. I said OK this is my chance now to just try it, put everything aside and focus on my music 100 percent. If it's not working, what should I lose? That's how it started.
Performing on stage can be petrifying, even for grownups – weren't you shy as a teenager at all?
I was so shy! I was also afraid because it just was "my thing". I had a lot of problems in my youth and my music was the only thing that was mine and it was very personal. So to share it with others meant that people would have an opinion and I didn't want them to have an opinion about something that was mine.

Being from Holland – were there moments when you started making music where you thought "With my background I might never be able to get recognized and spread my work"?
At the beginning of course. But with the internet you can achieve a lot more now than ten years ago. I always wanted to sing in English because Holland is such a small country like you do three gigs and you're finished. I dreamed about getting my music out there but I never expected that it could become true. It just happened and I'm very grateful for that.
Listen to the mixtape HERE: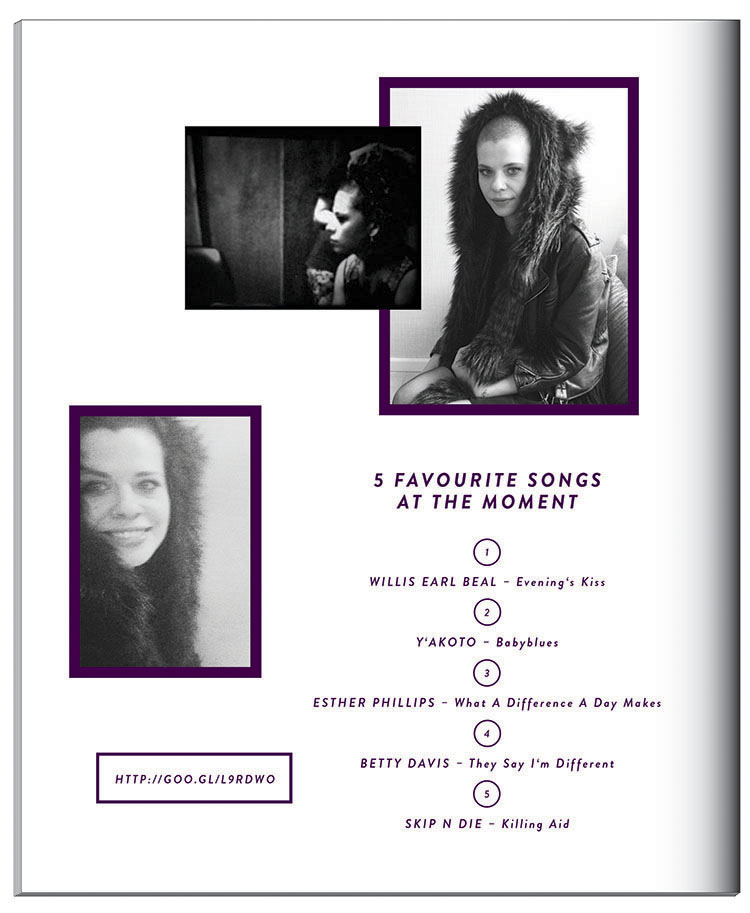 See her LIVE
14.05.2015 FRANKFURT (Sankt Peter)
17.05.2015 KÖLN (Club BHF Ehrenfeld)
18.05.2015 HAMBURG (Gruenspan)
19.05.2015 BERLIN (C-Club)
20.05.2015 MÜNCHEN (Ampere)