Photography Dawid H. Groński
Styling Sebastian Łuszczek
Hair & Make-up Aga Kuźma
Model Magda Czuj
all cloths by Anna Zabelina
When we saw Dawid H. Gronski's shoot of her collection «color room» we knew design student Anna Zabelina had it in her. Get to know this exeptional talent from Belarus!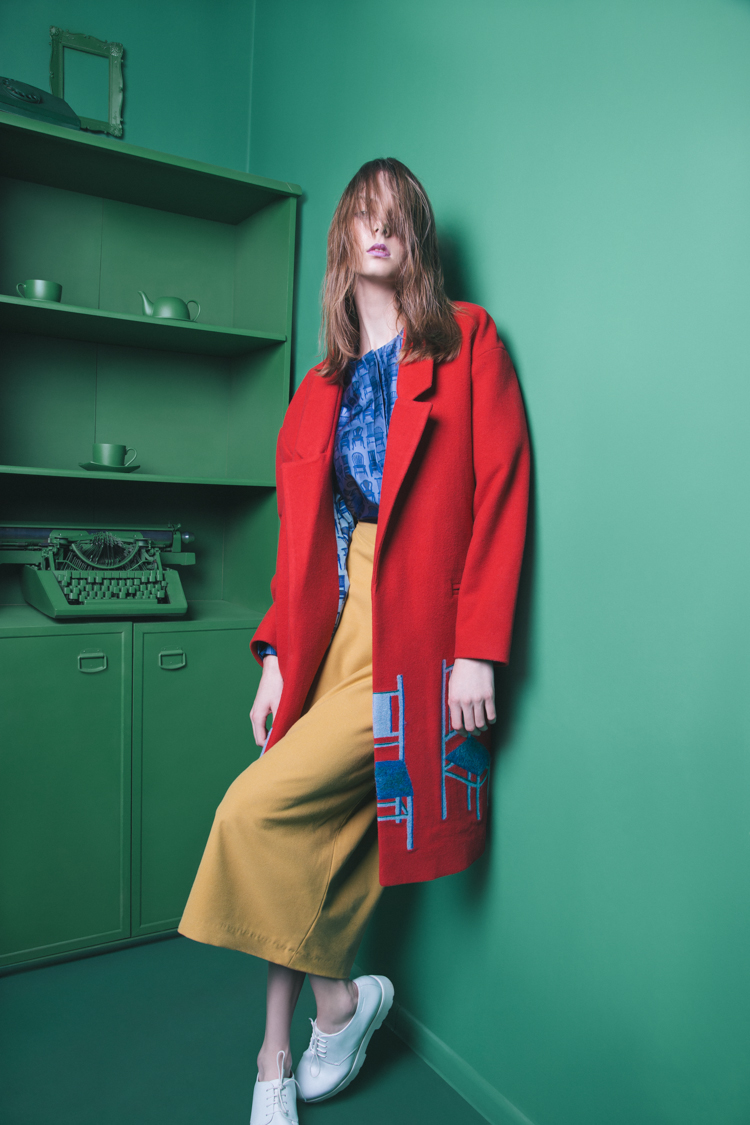 What was the inspiration behind your collection?
Fauvism, especially Henri Matisse and impressionist Van Gogh. The room is the reflection of the inner world of its inhabitants, so my collection is full of bright and fresh colors, different textures and handmade elements. We do not become attached to material things – they will pass away, but at some stage in life we perceive our house as a temple. Every little thing is not just a decorative item, it is a part of our life that reminds us of pleasant moments, people and events.
Specially for the realization of this idea, a talented illustrator Eugenia Prokhorenko from Ukraine created a series of drawings. The cooperation turned into prints of pleasant things. The combination of different textures pushed me to create a new method of making prints on felt.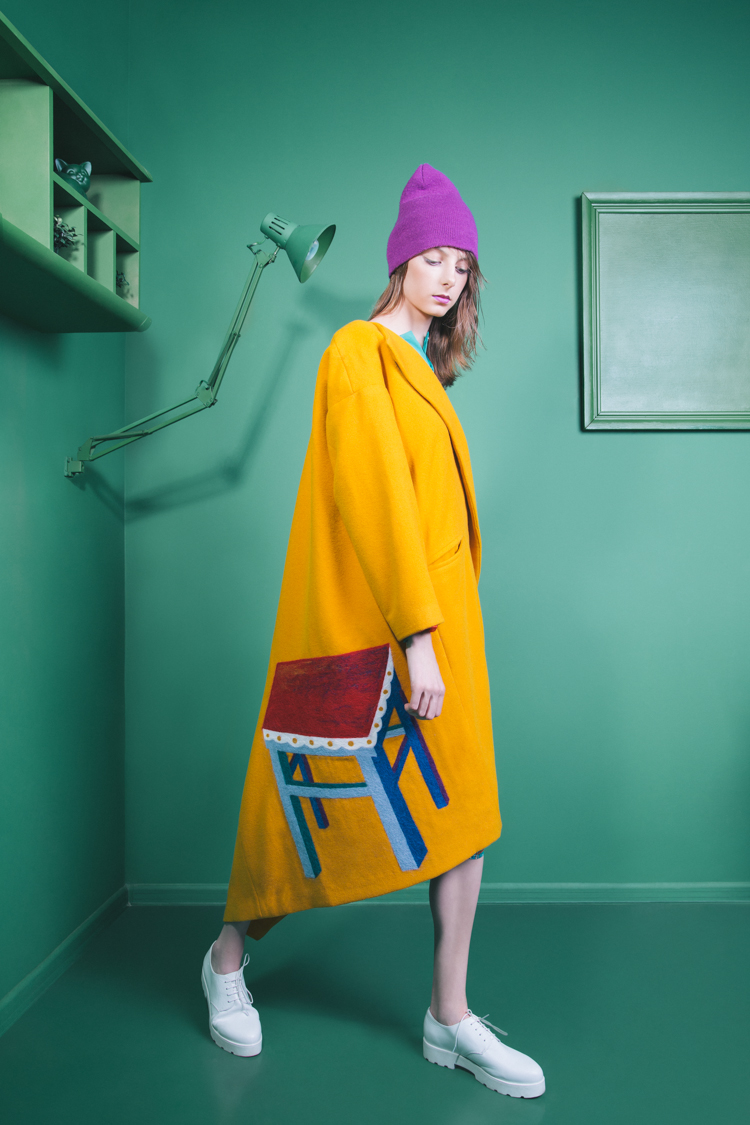 Please tell us about…
a song currently stuck in your head Silk Cinema – Hope
the best hangover food  It happens rarely haha, but in this case I prefer a cup of hot black tea with sweets 🙂
a movie you watched a hundred times Intouchables and Breakfast at Tiffany's
a zoo animal you could watch for hours Tiger
your biggest dream A big family living in a big house with a big dog and a big personal atelier nearby