One in every 1500 people are born intersex – this is roughly as common as red hair, yet their stories are virtually un-heard of. Born with physical sex characteristics that do not fit typical binary notions of male or female bodies, Intersex is an umbrella term used to describe a wide range of natural bodily variations. The absence of coverage in popular culture must not be under-estimated in it's effects – without representation of different identities, it remains difficult to de-stigmatise these in real life, and difficult to prevent the trauma caused by society's ignorance to their existence and the issues they face.
But "Ponyboi" is here to change that. River Gallo is the first out intersex person to write and star in a narrative film. Not only this, but the whole team behind it's production is compromised of female, LGBTQIA people and artists of colour. While it's crucial we represent people's stories on screen, it's also imperative that we have diverse representation of marginalised groups behind the production. Films like "Ponyboi" not only provide narratives which people can find themselves in, but also showcase the incredible talents of the people who have not had their voices heard in the film industry for far too long.
The campaign is aiming to raise $20,000 to produce the film – it has backers such as Stephen Fry and Emma Thompson, and now needs your support to raise the last portion. The fundraiser has a number of days left, so you can help this history-making film make it to screens by donating and spreading awareness of the campaign.
We spoke to River Gallo about his inspiration for the film, the significance it has to his community, and the kickass team he's working with.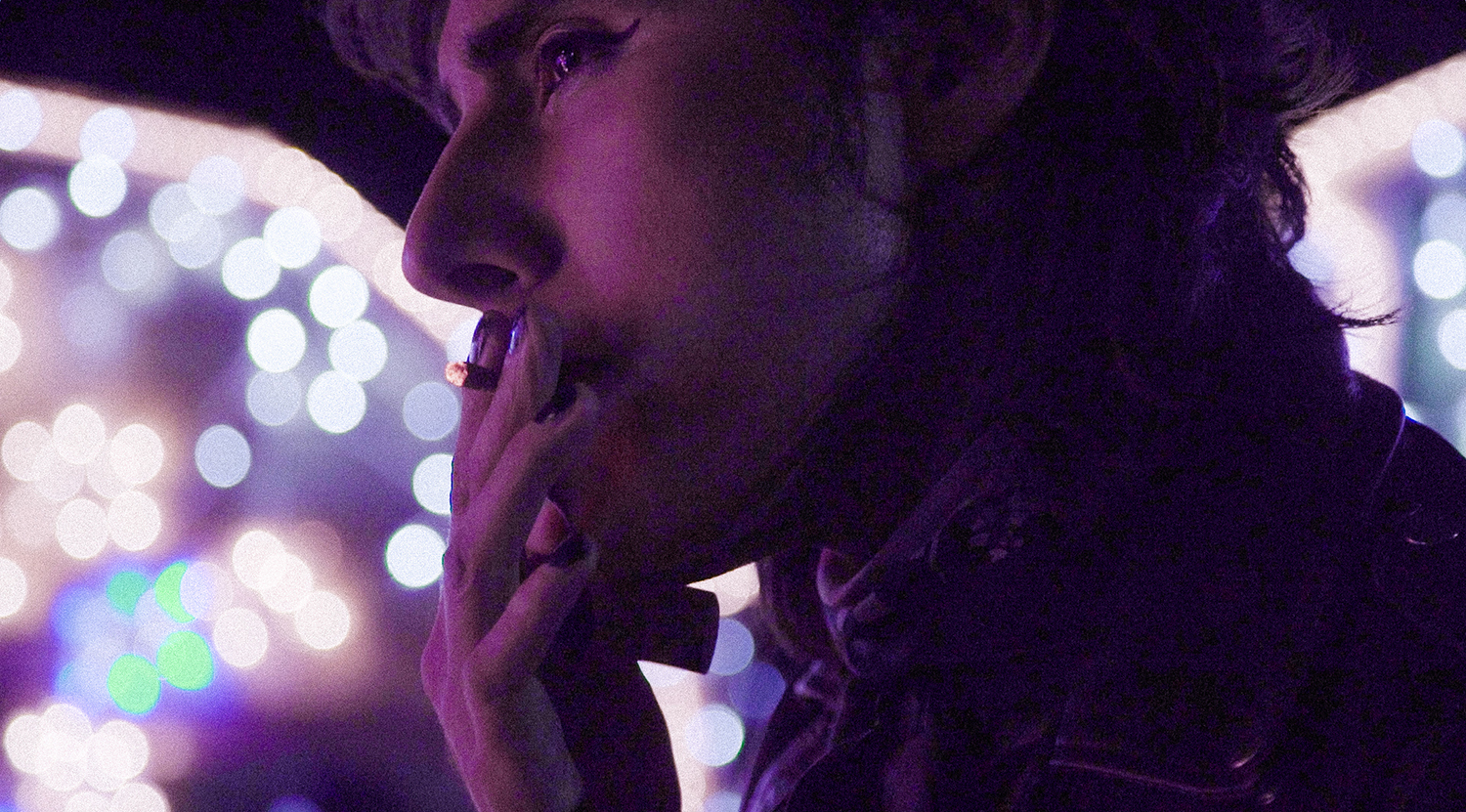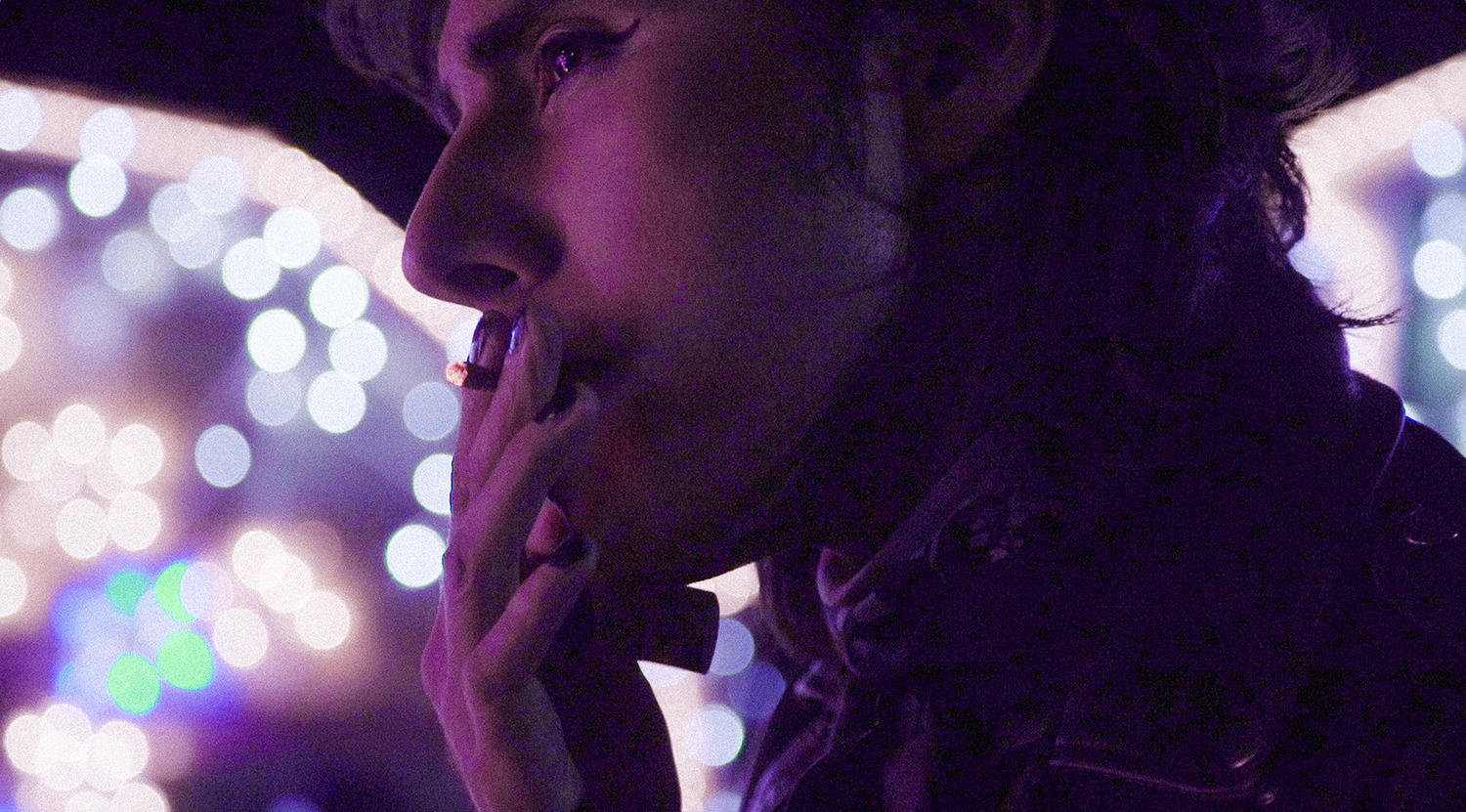 Was there a certain moment that made you realise you wanted to make this film?
I realised I wanted to make "Ponyboi" when I listened to Bruce Springsteen's song "Born to Run" for the first time last year and cried my eyes out! 2017 was a huge year for me – it was the first time I discovered the word "intersex". I realised that the medical condition I was born with (that I thought I would never tell anyone about) was actually an identity that I could own and share with the world, and empower other people by doing so.

Was "Born to Run" also a big inspiration for the film itself?
My artwork has always been heavily inspired by growing up in New Jersey (just like Bruce). However when I heard "Born to Run" for the first time I recognised the anguish I felt in my teen years in Jersey: believing I was an outsider, feeling misunderstood, alone with this "dark secret" about my body, and dreaming that the only way I would ever accept myself was to run away as far as possible and be in love. But after I heard "Born to Run", I knew I needed to create a film that evoked the feeling of the song – the feeling of ascending beyond one's limits and borderlines, the feeling of being trapped, but having the hope to break free, to get out, and find acceptance. 
You are working with an incredibly diverse team – how did you find this crew?
I am so incredibly lucky and blessed to be working with a fucking BADASS team of female, LGBTQIA people and artists of colour – most of whom I met either in NYC when I studied my undergrad at New York University, or in L.A. at the University of Southern California where I'm currently getting my Masters.
This is where I met my best friend and insanely talented collaborator/ Co-director Sadé Clacken Joseph – she is my soul sister. Others came on board by sheer synchronicity, like my Producer Seven Graham. They are a UK intersex comedian and activist who I only met a month ago, but it feels like I've known them since my past lives. Seven was responsible for bringing on board Stephen Fry as our Executive Producer, who then got Emma Thompson to co-produce. It is a dream team that I never could have imagined working with in my wildest dreams.
And this diversity inevitably influences the of making the film…
It is one of my artistic priorities to work with minority artists – to sing our songs loud and strong and help to support and lift each other up, especially in our time. The revolution is upon us! Everyone on the team comes from such diverse backgrounds and perspectives, which is so important to my process. I try to always work and surround myself with people whose brains work differently to mine in order to challenge my own ideas and create new pathways and creative avenues.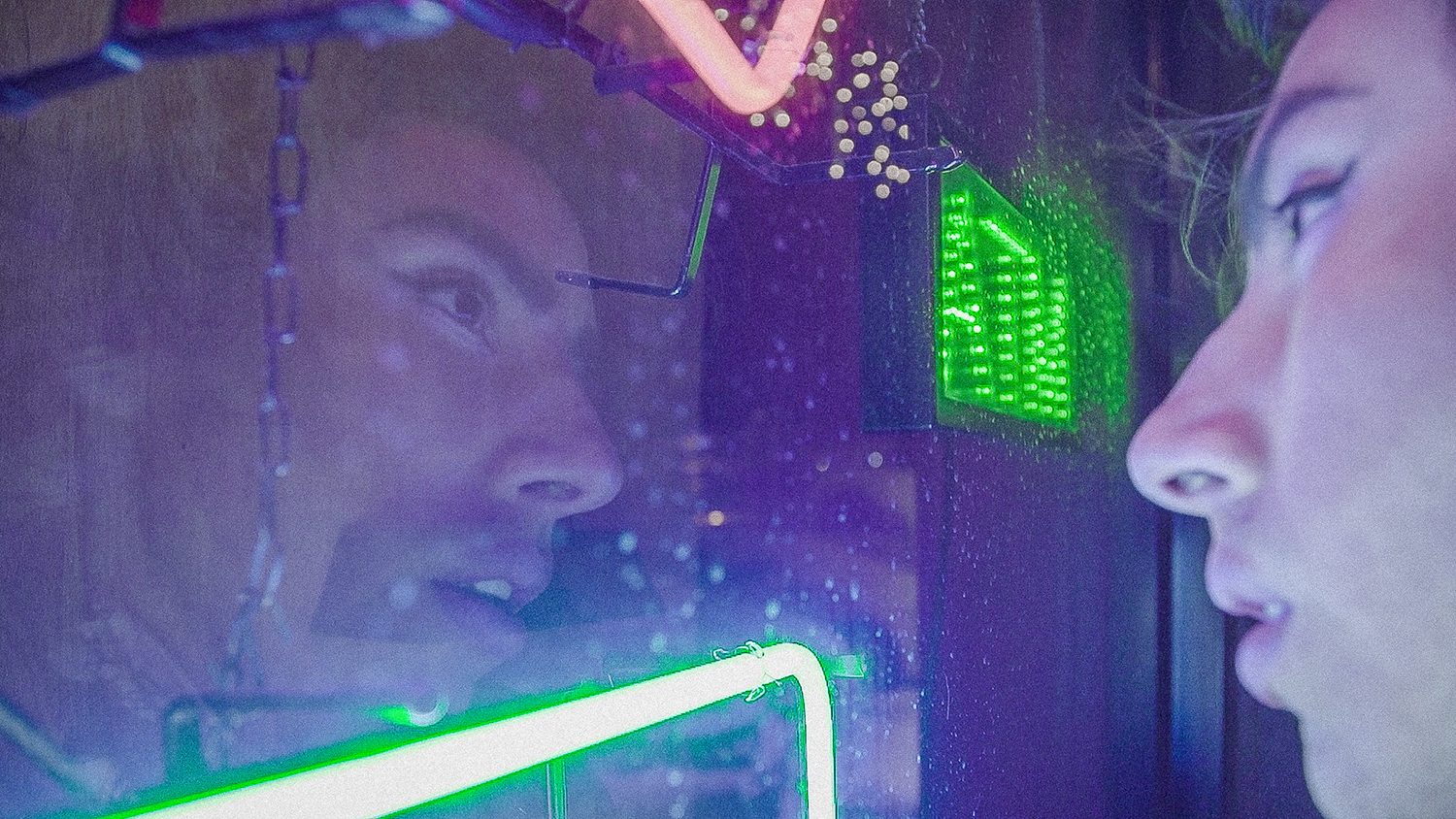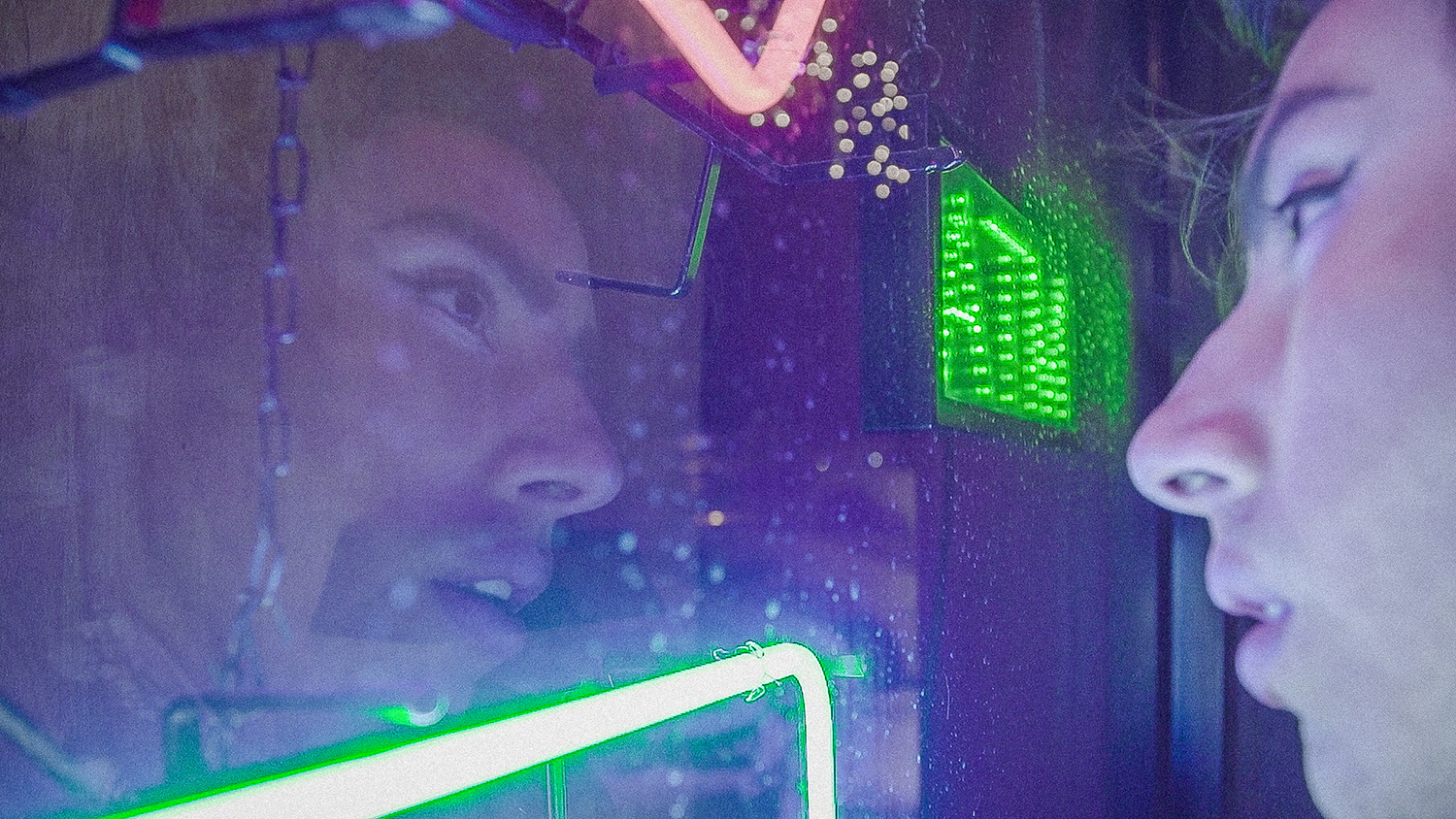 You are the first out intersex person to direct and star in a narrative film – how important is this for the community?
When my producer Seven said I would be the first out intersex person to write and star in a narrative film, I didn't believe it. My jaw-dropped. Like, how?! Me?! This little weirdo from Jersey will be making history? I feel so humbled to be that person, but also scared. This is unchartered territory. It is a really vulnerable place that I have put myself in: to take something so personal and create art that will be seen by (hopefully) large audiences around the world. However, the response I've gotten from the intersex community has been so up-lifting. Intersex people from around the world have thanked me for making "Ponyboi", because we just haven't seen ourselves represented before – at all! It's like we don't exist.
We as intersex people are completely invisible right now in the media, all the while intersex children and babies around the world are suffering mental and emotional traumas and receiving unnecessary surgeries in order to uphold the "gender binary". It's such bullshit. It is so important to represent intersex voices in film in order to expand the discussion of gender identity and bring forth change, by accepting an expanded view of the gender spectrum.
What are you hoping to achieve through making this film?
I'm making this film to lift the veil and show that intersex people are here. We are ready to be fully ourselves and live in our own truths. I hope to empower people – not just the LGBTQIA community, but ALL people. I want the film to help people come to terms with their pasts, their secrets, their self-perceived shame. The stuff that haunts us, limits our perception of our worth, and our ability to love ourselves and others. In the film, Ponyboi – a poor, Latinx, intersex person – musters up the courage to pull himself out of a rut filled with abuse, addiction, and manipulation. He realises that despite having emotional trauma about his past and his intersex body, that he is still deserving of loving himself.
I wish to make an unapologetic film. I wish to portray a beautiful intersex character that audiences will see themselves in – a character who at long last is taking back the power in his life. I believe now more than ever that stories which grapple with love, sexuality, and empowerment are vital to our culture. I also want this film to jump start my film career! I have big dreams, many stories to tell, and a burning desire to share stories of underrepresented communities. "Ponyboi" is a short film that is a proof of concept for the feature film version that I am currently developing – which will win many Oscars!
You can donate to the Ponyboi fundraiser here.