We all know that Shia LaBeouf doesn't shy away from making controversial statements, but the actor went too far last weekend when he was arrested for drunkenness, obstruction, disorderly conduct, and racist language towards a police officer. After a video emerged online, the star has apologised on Twitter and said "I am deeply ashamed of my behaviour and make no excuses for it". He also added "I have been struggling with addiction publicly for far too long, and I am actively taking steps toward securing my sobriety and I hope I can be forgiven for my mistakes."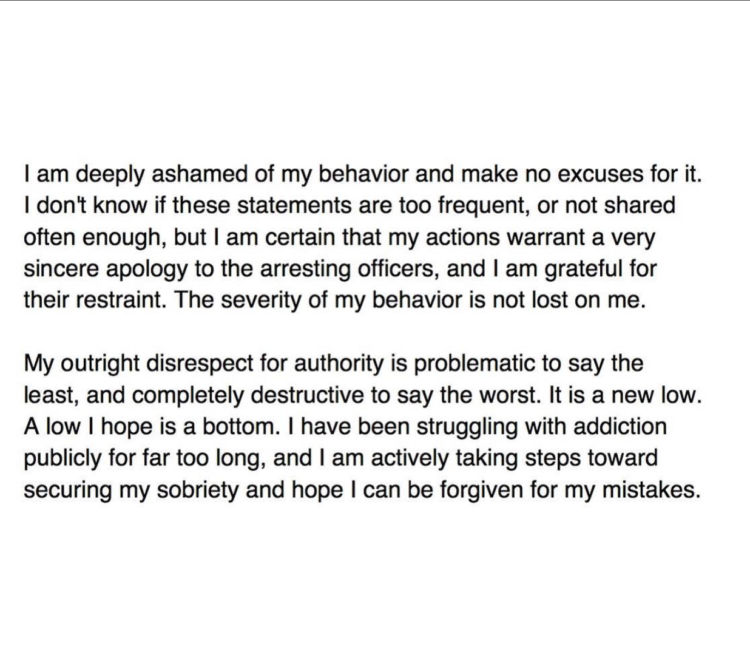 "You're going to hell, straight to hell, bro," said the Even Stevens actor to a black police officer before adding he was arrested for "being white" last Saturday in Savannah, in the US state of Georgia. The star was told to leave the area but he became more agressive said the Savannah-Chatham Metropolitan Police Department in a statement.
The actor first claimed that he was arrested for asking a cigarette but the police said he was using offensive language in front of children. Then, the Transformers actor ran to a hotel where he was finally arrested.
It is not the first time Shia LaBeouf has been arrested this year. Last January, the police detained him during his anti-Trump exhibit at the Museum of the Moving Image in New York. Visitors had to deliver the words "He will not divide us" into a live-stream camera outside of the museum.