It seems the creative duo behind Parisian brand Kenzo never sleeps, Carol Lim and Humberto Leon produced another breath taking show in Paris yesterday inspired by two Japanese muses: composer and activist Ryuichi Sakamoto and supermodel Sayoko Yamaguchi.
The show attendants were gifted an intrinsic performance by acrobats in block colors drifting down the walls of a Parisian high school Lycée Camille-Sée. While the models walked in circles around the courtyard of the school, Egyptian-Iranian singer Lafawndah serenaded the guests from a position in one of the school windows.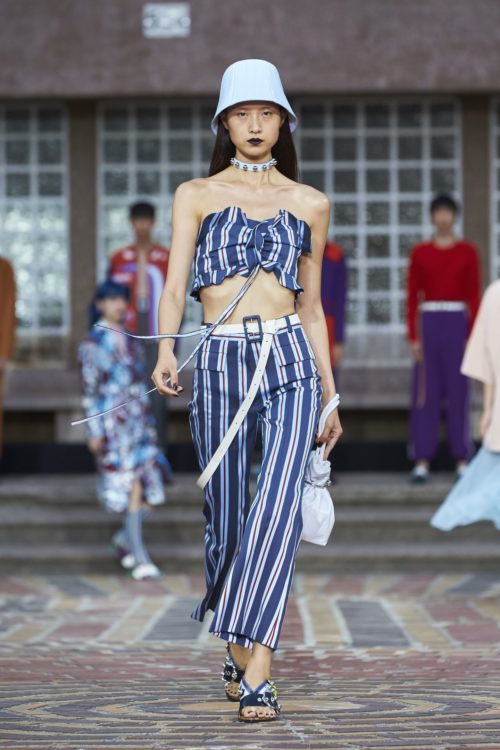 Aside from the artful performances, the collection pleasantly surprised the guests, inspired by the eras that both Ryuichi and Sayoko ruled, the mix of patterns and bright block colors brought life to the Parisian brand.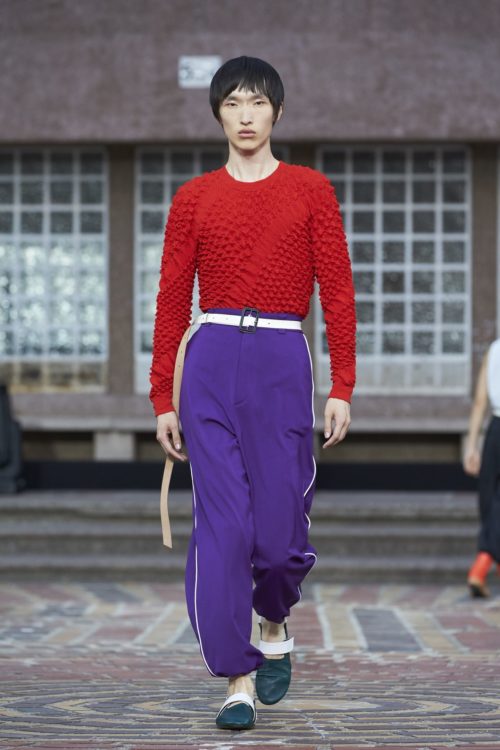 The beautiful mix of clashing stripes, florals, paisley prints and chocker accessories on the full Asian cast of models excited the A list guests including Orange is the New Black actor Natasha Lyonne, French/American It Girl Camille Rowe and DJ Sita Abellan.